Where Can I Sell My Claw Foot Bath Tub?
Table of Contents
Selling a claw foot bathtub is easy if you know where to find the buyers. From Web sites, to a sign on your front lawn, there are many ways to approach this.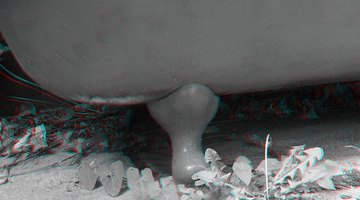 Ebay
Buyers and sellers come together on ebay.com. Ebay consists of an international community of people offering goods at either a fixed price or through auction bids.It's easy to get started, and you can set a minimum price.
Antique dealers
Antique dealers purchase valuable household items that are no longer manufactured. They can quote you a price and often provide transportation when local.
Garage sales
Garage sales offer all kinds of household items at a variety of prices. Buyers are often looking for a deal, but well-maintained pieces can be sold at a good price.
Craigslist
A more local approach to Web marketing is craigslist.org. Craigslist is similar to a giant online garage sale within one area. The site divides items into categories for easy hunting. Buyers and sellers can posts ads that include photos and product details.
Classified advertising
Place a classified ad in your local newspaper or shopper/pennysaver. Shoppers are usually weekly products distributed free in your market. Newspaper advertising may cost more, but it's still very effective.
Writer Bio
Based in Vancouver, Janet Veverka is a freelance writer and artist for Pink Olive Designs. She also blogs under the tag IMAGINATIONmama for MommysKnowBest.com. Veverka received her Bachelor of Arts degree in arts management from the University of Missouri-Columbia in 1999 before working in Europe for 5 years and then returning to North America.
Photo Credits
Image by Flickr.com, courtesy of Greg O'Beirne
Image by Flickr.com, courtesy of Greg O'Beirne
More Articles