How to Get Rid of Mites on Wool
Mites absorb water from the air and environment. Their food consumption and development increases if the humidity is high. Wool has a much higher mite count than nylon or other similar materials. Luckily, there are a few solutions to getting these pests out of wool and decreasing their numbers.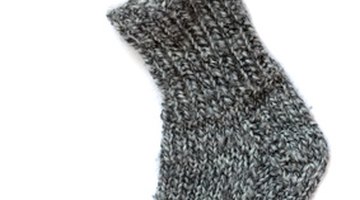 Things You Will Need
Dehumidifier
Vacuum
Vapor steam-cleaner
Place the wool in direct sunlight. The sunlight will kill the mites.

Leave your bed unmade each morning if you have wool bedding. This allows the wool to dry out and cool. This creates an unpleasant atmosphere for the mites.

Run a dehumidifier in the room or area where you keep the wool. Make sure to keep the humidity below 70 percent.

Vacuum the wool thoroughly using a regular vacuum. Do this at least once a week.

Use a vapor steam-cleaner. Vapor steam can deeply penetrate the wool and get rid of the mites.
References
Photo Credits
wool sock image by Alex Motrenko from Fotolia.com
wool sock image by Alex Motrenko from Fotolia.com
More Articles