Christmas Window Snow Painting Ideas
A handful of inexpensive supplies can pack a powerful decorating punch this Christmas. While window painting can transform your home into a beautiful winter wonderland, there isn't anything to pack away; simply wash off with soapy water.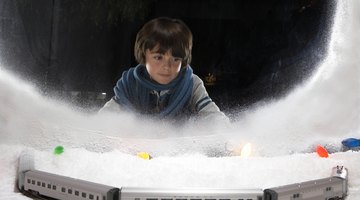 Stencils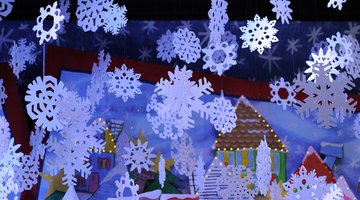 Place snowflake stencils on the window before spraying with fake snow. Wait a few minutes for the spray to set and then remove the snowflake stencil. This creates a magical reverse snowflake effect.
Other Christmas stencils can also be used. Try an angel stencil or cabin in the woods stencil. Scenes can be created entirely out of white aerosol snow paint.
Snow Drifts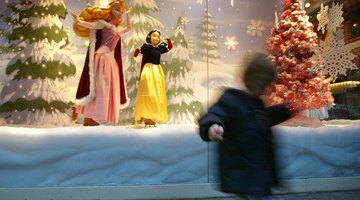 Cans of aerosol snow can be used to create imaginary deep drifts of snow at the corners of your windows. Spray the bottom of all your windows and carry this a little up the side as if a gust of wind blew it there.
Doing this to all the windows, with the snow drifting in the same direction, creates a festive, yet simple and uniform look.
Snowmen
Use white tempera paint and sponges to create snowmen on your windows. Add a layer of spray snow underneath and stenciled snow flakes above for a complete winter wonderland on your window.
Paint a snowman to represent each person in your family. Add special touches so that each one is easily recognizable.
Resources
Photo Credits
James Woodson/Photodisc/Getty Images
James Woodson/Photodisc/Getty Images
Jemal Countess/Getty Images Entertainment/Getty Images
Mario Tama/Getty Images News/Getty Images
More Articles