How Much Weight Should a Garage Door Opener Lift?
The parts of a garage door opener must work together to manage the weight of the door. Openers come in three different horsepowers. A 1/3-horsepower opener is intended for a small door weighing from 90 to 200 lbs.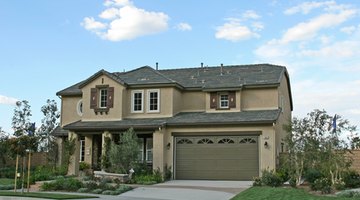 Garage Door Openers Vary According to Door Weight
A middle-range, 1/2-horsepower opener is most common and is intended for doors ranging from 150 to 300 lbs. The 3/4-horsepower motor is powerful enough for a large, heavy, commercial door weighing over 400 lbs.
Garage Door Openers Can Be Universal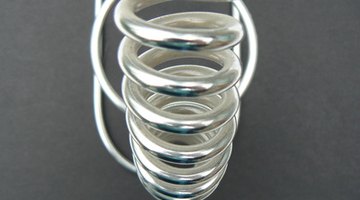 A garage door motor does not actually open the door. When it is time to lift, springs do most of the work by recoiling and opening the door. A universal residential-grade garage door opener, regardless of the horsepower, can successfully open a standard single or double garage door.
Bottom Line
The weight of garage doors varies greatly. A garage door opener should be matched with a door of specific size and weight for it to open and close correctly. Use a weight calculator to determine the weight of your garage door and choose an opener that is suitable. A weight calculator can be found at GarageDoorPartsLLC.com.
References
Resources
Writer Bio
Jennifer Dermody started writing in 1992. She has been published in "Running Wild Magazine," "The Green Book" environmental bid journal and local publications in the areas that she has lived all over the world. She is currently a licensed Florida real estate agent. Dermody earned her Bachelor of Arts degree in communications from Regis College in 1993.
Photo Credits
new home exterior image by Chad McDermott from Fotolia.com
new home exterior image by Chad McDermott from Fotolia.com
coil image by Alison Bowden from Fotolia.com
More Articles