Green Rubbing Alcohol Uses
Going "green" means trying to help the environment by reducing the amount of trash we create and the amount of toxins we release in to the air, water and earth. Using rubbing alcohol in place of common disposable products helps the environment in both ways.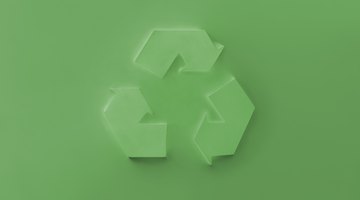 There are environmentally friendly products on the market that will do the same jobs as rubbing alcohol, but rubbing alcohol is much more cost effective.
Windows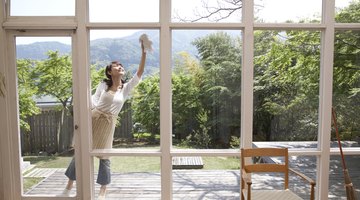 Instead of buying a commercial window cleaning solution, which contains chemicals and creates more trash, make your own cleaner. Mix one cup of rubbing alcohol with one tablespoon of white vinegar, one cup of water and one tablespoon of lemon juice to produce a cheap and effective widow cleaner. For an even more green clean, use old newspapers instead of paper towels to wipe down windows. The alcohol will also help keep frost from forming on the windows.
Ink Stain Remover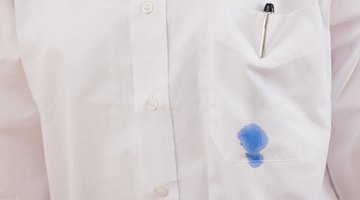 Use rubbing alcohol to pretreat ink stains in clothing. Soak the stain in alcohol for three to five minutes, then wash the garment like normal. The alcohol helps dissolve the ink and remove it from the clothing. If ink or marker gets on a surface like a counter top or laminate flooring, pour a small amount of alcohol onto the stain and let it sit a few minutes. The ink dissolves in the alcohol and becomes liquid again. Simply wipe up the ink with a rag.
Disinfectant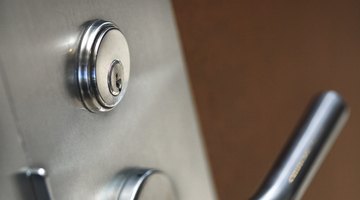 Replace throw-away disinfectant wipes with alcohol. Disinfect phones, bathroom fixtures and door knobs by pouring rubbing alcohol straight on to a soft cloth and wiping down the surfaces. Because the alcohol evaporates, there is no need to rinse.
Ice Packs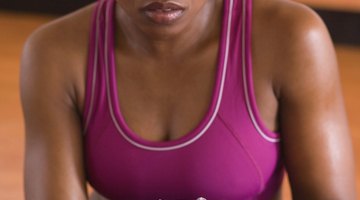 Instead of purchasing slushy ice packs, make your own with rubbing alcohol. Use one part alcohol to three parts water in a resealable bag. The alcohol will stop the solution from freezing solid and allow the ice pack to form to an ankle or wrist better than a bag of ice. When the ice pack gets warm, simply re-freeze it.
References
Photo Credits
Erik Snyder/Lifesize/Getty Images
Erik Snyder/Lifesize/Getty Images
ULTRA F/Digital Vision/Getty Images
Jupiterimages/Pixland/Getty Images
Jupiterimages/Comstock/Getty Images
Jupiterimages/Comstock/Getty Images
More Articles