What Is a Bathroom Garden Tub?
Today you may hear any bath tub that is deeper and longer than the average bath tub mistakenly called a garden bath tub.Traditionally garden tubs were very distinct and aesthetically pleasing items of luxury for the rich.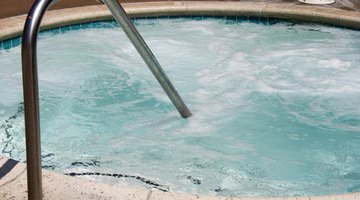 Garden Bath Tubs Historically
The garden bath tub originated in Europe in the 1700s. The French elites put zinc tubs outside in their gardens and drained used water into the gardens. The wealthy in England installed the tubs inside the home next to picture windows which overlooked lavish garden rooms or outdoor gardens.
Modern Garden Tubs
Garden tubs in their true sense today are tubs without showers, similar to large, deep soak tubs but are installed next to picture windows. Hot tubs and Jacuzzis built outside the home are the most traditionally accurate version of the garden tub despite modern water jet systems.
Shopping for Garden Tubs
You can expect to pay more for a garden bath tub than a standard tub of the same material. As of early 2011, prices start at around $500.00 for a plastic tub and can go into the thousands for metal or stone tubs as well as for hot tub and Jacuzzis. Make sure your tub is guaranteed not to crack due to varying temperatures.
References
Writer Bio
An honor graduate of the University of Michigan with a B.A. in English and linguistics, Sally Taylor has contracted research and writing services since 1986. She has worked with organizations such as US West AT, and SW Bell Silver Pages.
Photo Credits
pool spa 1 image by Aaron Kohr from Fotolia.com
pool spa 1 image by Aaron Kohr from Fotolia.com
More Articles