How to Write on Wood With a Wood Burning Tool
Woodburning, or pyrography (literally "fire writing"), is a craft that stretches back surprisingly far through history. Formerly somewhat imprecise due to the unavailability of instruments, fire-writing work today is much easier due to the advent of electricity and the availability of inexpensive tools.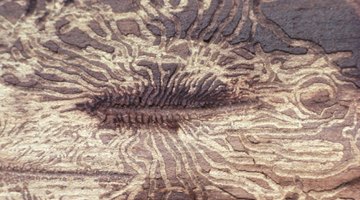 Things You Will Need
Wood burner
Pyrographic pen
Wood
Sand paper
Besides, it's just fun!
Prep work
Clean your pyrographic pen tip by wiping it off with a damp rag.

Plug the wood burner into the wall and plug the pen into the wood burning unit.

Sand the piece of wood that you plan on burning down to a level surface. This will make it much easier to burn the wood consistently.
Writing on the Wood
Pick up the pen once the tip has heated up.

Slowly lower the pen into the wood.

Write on the wood. When writing with a pyrographic pen, it's important to control the pen using your arms and wrist. You'll get much more control than if you were to try to control the pen with your fingers.
References
Writer Bio
Josh Infiesto has been writing since 2008. He currently writes technical documentation while also doing Web development, design and occasionally technical support. Previously, he was a freelance Web designer and spent most of his time designing websites or writing ad copy for clients. He is finishing a piano performance degree from Southern Utah University and is a Microsoft Certified Professional.
Photo Credits
Hemera Technologies/Photos.com/Getty Images
Hemera Technologies/Photos.com/Getty Images
More Articles