How to Keep Peacock Feathers
Peacock feathers are known for their bright coloring and beautiful patterns. Most peacock, or peafowl, feathers feature shades of blues and greens. People often collect peacock feathers to use as a decoration and in craft projects and costumes.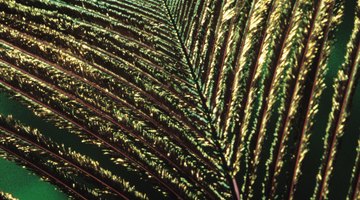 It is important to care for and store peacock feathers properly if you plan to keep them for a long time and want them to keep their shimmering coloring.
Things You Will Need
Box
Hardwood sawdust
Feather duster
Microfiber cleaning cloth
Cloth
Airtight or cedar box
Moth flakes
Clean newly acquired feathers to remove any dirt or debris. Soak them in cold water and gently wipe the dirt away.

Rinse the feathers with lukewarm water and place them in a box. Sprinkle hardwood sawdust over the top of the feathers to remove moisture. Remove the feathers and shake them gently to remove the sawdust.

Dust peacock feathers often with a feather duster or microfiber cleaning cloth to remove dust.

Clean peacock feathers every few months to remove any built-up dust or dirt. Wipe each feather gently with a clean, damp cloth.

Store feathers that are not on display in a cedar or airtight box. Keep moth flakes in the box to prevent damage from moths.