Homemade Carpet Cleaner to Use with Machines for Deep Cleaning
This is the best homemade recipe for carpet cleaner because it's not only inexpensive, but cleans well and will leave your home smelling fresh.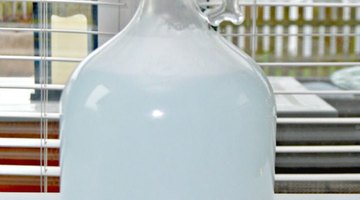 Carpet cleaning solution can be expensive and sometimes leaves an unpleasant smell. It's easy to make your own solution in minutes. This homemade recipe will give your carpets a deep cleaning, and will leave your home smelling like fresh laundry.
Tip: If you don't own a carpet cleaner, you can rent one. It's pretty inexpensive to rent an industrial carpet cleaner machine at most grocery and home improvement stores.
Hunker may earn compensation through affiliate links in this story.
Things You'll Need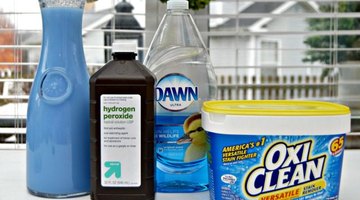 Warning: Dab a small amount of hydrogen peroxide on the carpet in a small, relatively hidden area — under a sofa or behind the draperies. Wait 30 minutes. If the carpet changes color, do not use this cleaning formula.
Step 1
Using a funnel, add all ingredients except the water to your container.
Step 2
Fill the remainder of your container with warm water.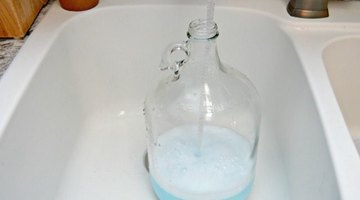 Step 3
Fill the reservoir of your carpet cleaner with warm water and add 2 ounces of the homemade solution.
Step 4
Clean your carpet according to the carpet cleaner's instructions.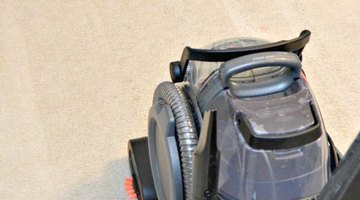 Save the rest of your solution for the next time your pet stomps through your home with muddy paws, your kids forget to take off their shoes, or for cleaning up after your next party.
References
Writer Bio
Mom of two, Jessica Kielman is passionate about sharing thrifty, creative ways to make changes in your home without breaking the bank on her blog, Mom 4 Real. She writes for TODAY'S Parenting Team and has been featured on over ten different websites for her DIY cleaning solutions and ideas.
More Articles