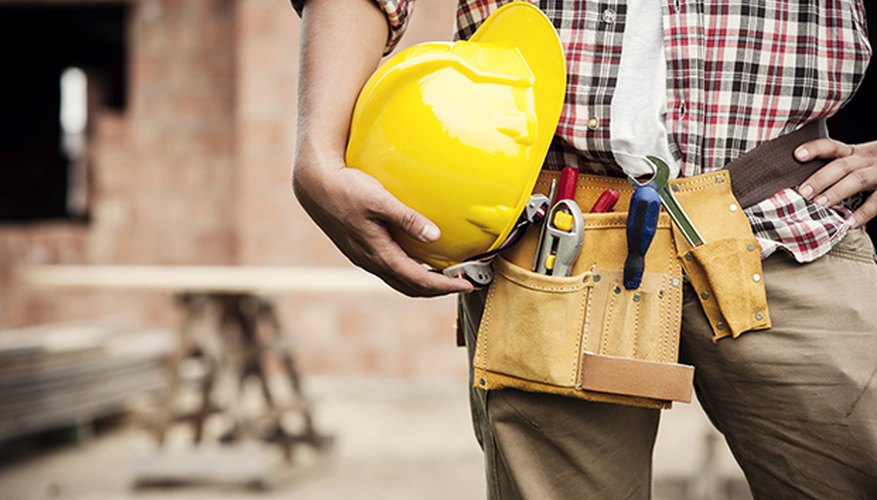 Many cost-conscious homeowners have attempted a bathroom renovation or cabinet installation themselves — and later hired a professional to fix their mistakes. Whether you're bringing in a pro from the very beginning or need someone to finish a botched DIY job, you'll want to do a through job of vetting instead of choosing the cheapest quote. After all, the last thing any homeowner wants is a project that spirals out of control or a pro who stops returning calls halfway through the job.
Here's a look at questions to ask home improvement professionals before you hire them.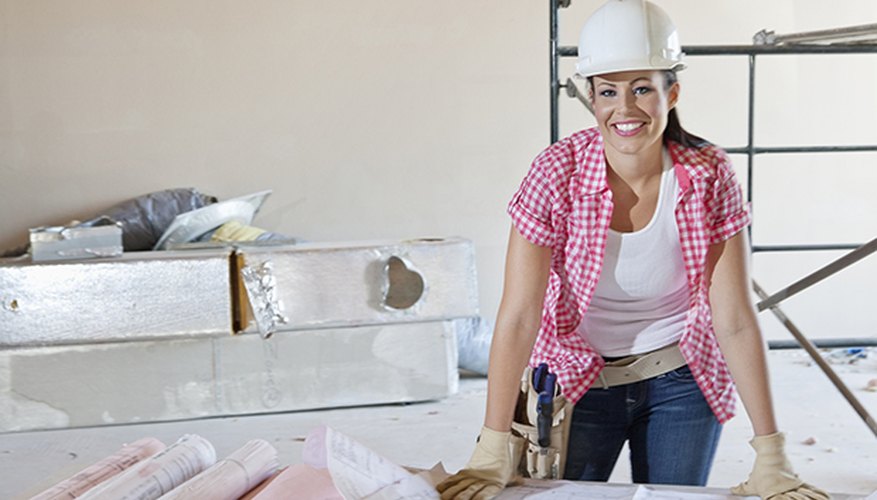 How long have you been in the business? A brand new carpenter or cabinet-installer may offer bargain-basement prices, but his inexperience could show in the finished product. Ideally, look for someone who's been in business for several years, either for themselves or at a larger company. According to Brigitte Ballard, marketing specialist at N-Hance Wood Renewal, which restores wood cabinets and floors, it might be OK to hire someone with a background in a related field so long as you feel comfortable with his expertise in the new trade.
Can you share references or photos of recent projects? Ask to speak with recent customers about their experiences. Was the project finished on time? Were they happy with the results? Did any unexpected problems pop up partway through the process, and how were those resolved? Ideally, speak to references on the phone or in person rather than via email, because that gives you a chance to listen for the person's tone and elicit more candid responses. Of course, one person's perception of style and craftsmanship may differ from yours, so Ballard also suggests asking the contractor to share photos of completed jobs that are similar to yours.
What training have you had? Ask what training or certifications the person has. If she easily rattles off several recent certifications, that's a good sign that she's invested in professional development. If she gets defensive or has a difficult time answering this question, that might be a red flag.
Are you insured? Don't assume that everyone has insurance. According to Dave Murphy, training specialist at N-Hance, many unprofessional contractors don't carry workmanship insurance which could cover their work in case something goes wrong or they accidentally damage your property. "Let's say somebody were to come up to the house and actually run into their garage door and break it," he says. "Workmanship will cover the work that they do, but also anything else that might happen [during the job]."
What happens if you don't meet the timeline or price quote you've given me? Many homeowners could tell horror stories about renovations that took twice as long or cost twice as much as expected. Murphy suggests getting a binding written quote to avoid costly surprises, while Ballard recommends asking whether extreme delays will result in a discounted price or other concessions. "There are sometimes unexpected delays, but if they finish the day after, it's totally different than if they finish two weeks after," she says. "Definitely ask what their policy is on that."
Photo credit: Getty ThinkStock