How to Find Cheap or Free Building Materials
When building or remodeling a home, the cost of materials can become staggering. As hard woods become more scarce, the price skyrockets, and the price for most other items continues to steadily rise.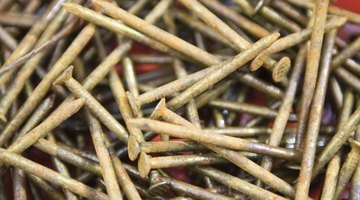 Once you have an idea for a project, you can save a large amount of money by searching for free or discounted building supplies.
Look for free items. In most cases these items will be used or small batch items, but if they fit within your building plan they could save a lot of money. If you live near an urban center you can check web sites such as Freecycle or Craigslist for items people are giving away. You may have to take a whole truckload to get a few useful items but it is usually worth it. You can also contact local contractors to get permission to go through their refuse pile before they send it to a landfill.

Locate used but cheap items. Many urban areas will have resale stores where donated items are sold at a discount to raise money for charity. Many items such as custom windows, doors and cabinetry can be found this way, and occasionally you can find brand new items that were discontinued from a retail chain. This is also an ideal place to look if you are trying to match a vintage item such as a claw foot tub or retro appliance.

Contact chain stores to check availability of discontinued or overstocked products. Stores will often sell carpet remnants, linoleum sections and custom mixed paints that were either left over, returned or mismatched for pennies on the dollar.

Check railroad salvage outlets. Often you can find many of the basic building materials such as plain tile, nails and lumber at these stores for around half the price of a large chain.

Tip

Be flexible with paint, tile and carpet colors, and you can find some real bargains. If you are willing to refinish cabinetry, you can often save thousands of dollars by purchasing or rescuing cabinets removed from another location.
Check out this related video.