Types of Doors
The definition of a door is, according to Merriam-Webster.com, "a usually swinging or sliding barrier by which an entry is closed and opened." Doors are present in the walls of most structures, allowing access within and egress to the outside. There are many interior and exterior door types serving specific purposes. Doors provide security, prohibit sound and air movement, allow light to enter a room, conceal spaces and serve as architectural elements in a home or building.
Slab Door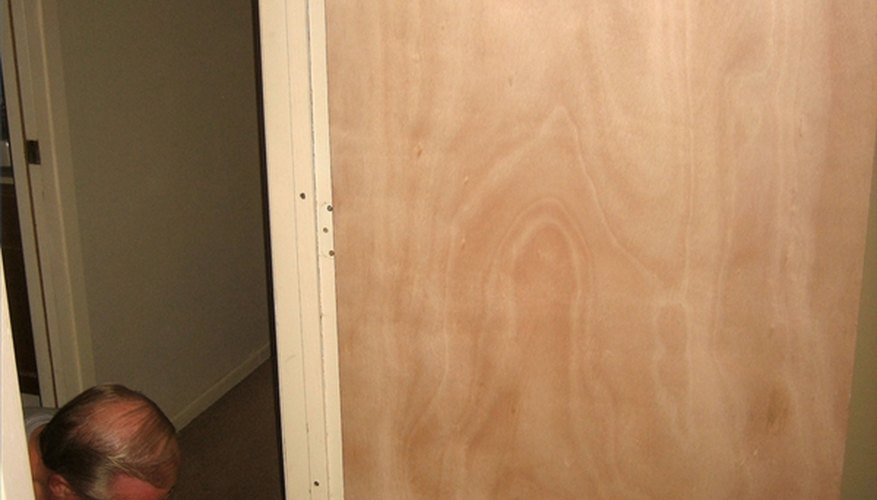 A slab door is a rectangular piece of wood, metal or composite material available in a variety of standard dimensions. Slab doors are sold without hardware or hinges. Slab doors can be flush (no raised or recessed surfaces), raised panel (inset panels are the same projection as the outside frame with the edges of the panel cut at an angle) and recessed or flat panel (panels are lower than the outside frame).
French Door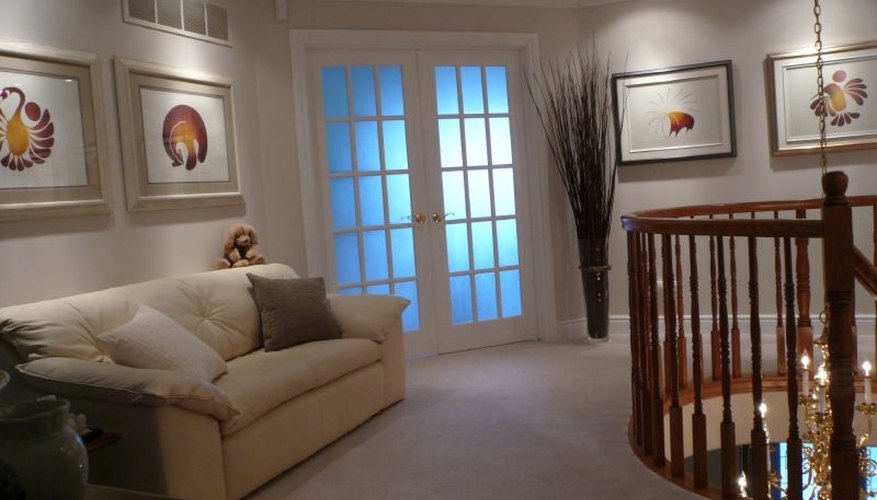 A French door has solid or divided glass surrounded by an outside frame. The most familiar type of French door is the double door with divided glass "lites," French doors are also available as single door units. French doors allow light to enter a room from the outside or to pass from room to room within a building.
Screen Door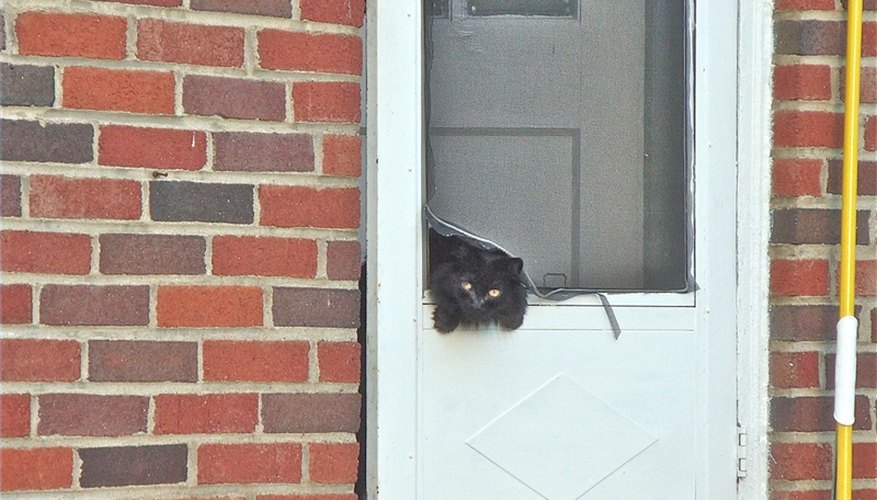 Screen doors are exterior doors hung on the outside of a solid exterior door. During warm weather, the interior solid door opens and the screen door allows air to flow through while preventing pests and particulate matter from entering the room.
Sliding Patio Door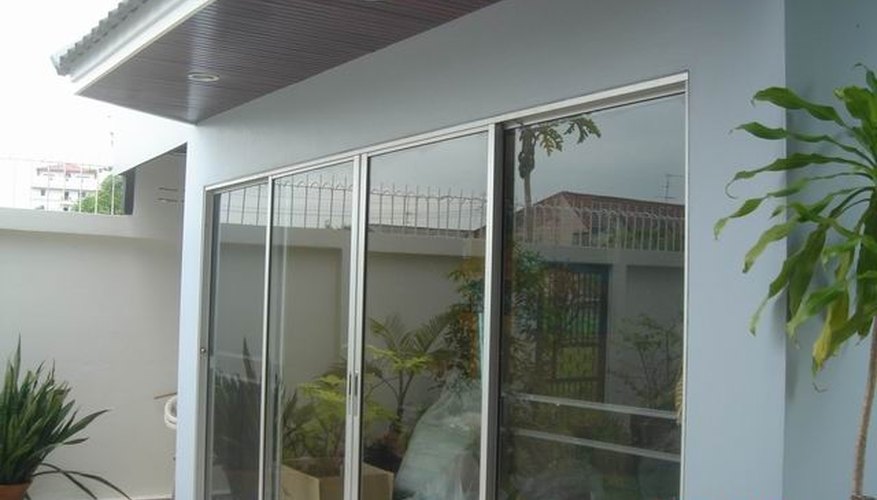 Sliding patio doors consist of two to four large, glass panel doors that glide horizontally in upper and lower tracks. These doors are used when easy access to a patio, pool or any outdoor living space is necessary. Each panel functions on rollers to allow ease of operation. Modern sliding glass patio doors are manufactured with low-E (low energy consumption) and double-pane glass and some even feature argon gas injected between the panes to increase energy efficiency and insulation.
Pocket Door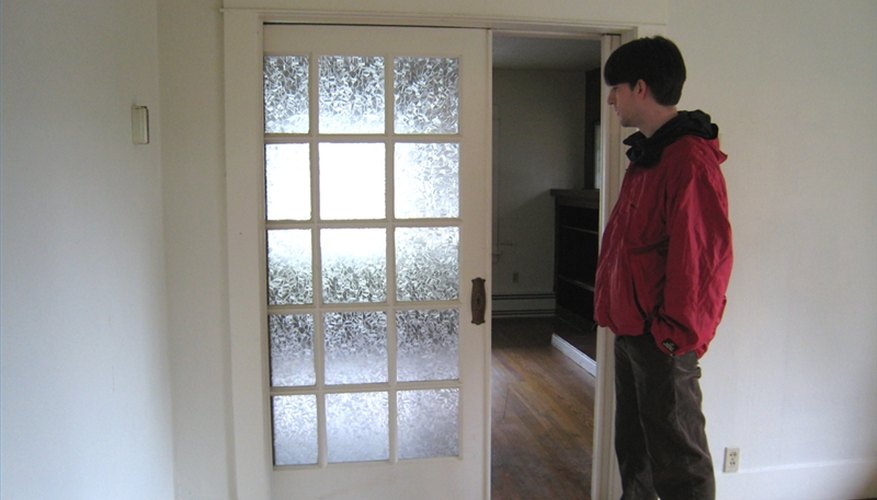 Pocket doors glide on a track into a pocket or opening in an adjacent wall. They are commonly used in small rooms where space is at a premium or in contemporary spaces to open up a floor plan and give the illusion of no door. Pocket doors are solid or glass construction and are commonly used as interior doors. However, certain sliding glass patio doors function as pocket doors. Large metal or wood pocket doors are also seen in industrial and loft residential spaces serving as exterior doors.
Bi-fold and Bypass Doors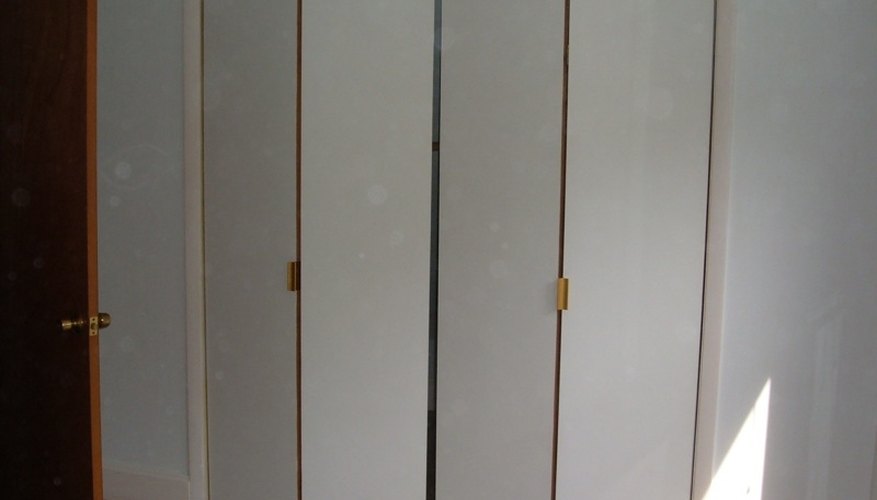 A bi-fold door is a door created from hinged leaves that glide along an upper track and fold onto to one another when open. Bi-fold doors can open to one side or fold back to each side of a center opening. Bypass doors consist of two rigid doors on upper and lower tracks that slide one behind the other. Bypass doors are louvered, flush, flat panel or even mirrored. Bi-fold and bypass doors are space-saving coverings primarily designed for utility rooms, closets and other small storage spaces that will not accommodate a traditional hinged door.