Corian Vs. Granite Countertops
Picking out just-right-for-your-home countertops may have your head in a twirl, especially when choosing between Corian and granite surfaces. The basic difference between the two boils down to man versus nature -- Corian is man-made and granite is not. Both countertop materials feature advantages and disadvantages that could affect your decision. In the end, choose the countertop that best fits your lifestyle and interior decor statement or style.
DuPont's Corian
A man-made product, Corian is a nonporous solid-surface countertop that can incorporate integrated sinks and be easily repaired when needed. It comes in more than 100 colors, textures and patterns to suit most any decor scheme. Thanks to its man-made materials, Corian inhibits microbacterial growth and does not affect air quality in the home, having low volatile organic compound emissions. Made from natural materials combined with acrylic, Corian countertops can be formed into almost any shape.
Nature-Made Granite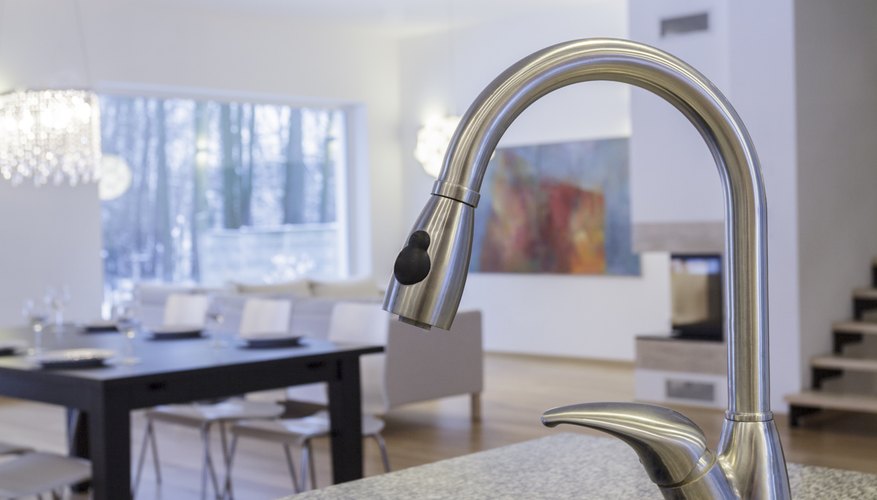 Countertop granite is quarried from locations all around the world, and the natural colors and patterns of granite cannot be duplicated. Granite creates a solid surface, but may have seams in it to fit long countertops, because slabs are quarried at specific lengths. Granite is both heat and scratch-resistant, unlike Corian, and can work with both top-mount and undermount sinks. As a genuine natural stone, it's resistant to some stains and most chemicals, and requires biannual or annual sealing based on use.
Countertop Comparisons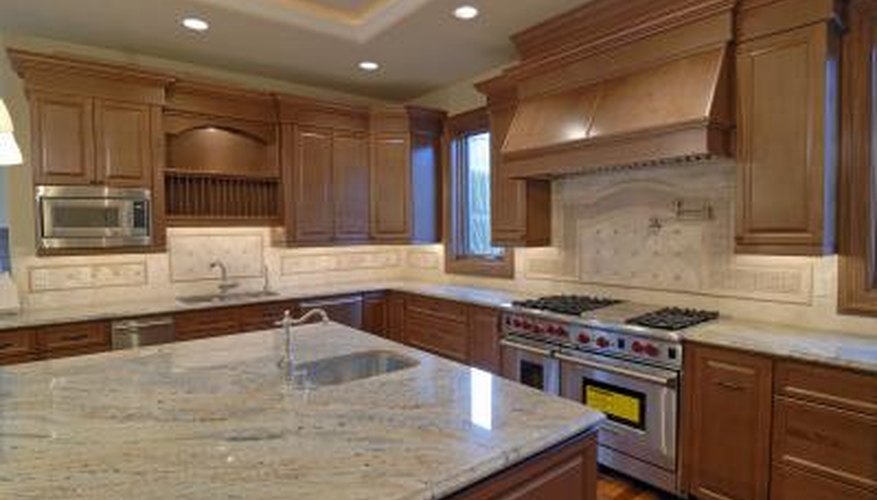 As high-end countertop choices, Corian and granite cost pretty much the same, and both products require professional installation. Regarding a home's resale value, granite countertops add more, because not everyone prefers man-made materials. Granite requires annual sealing, and can crack along the natural fissures already in the surface, whereas Corian countertop repairs take a bit of sanding to remove scratches. Corian is not heat-resistant, but prohibits mold and bacteria growth; granite is both heat and scratch-resistant. While Corian has little to no emissions, some granite may off-gas radon, being a natural stone taken from the ground.
Overall Appearance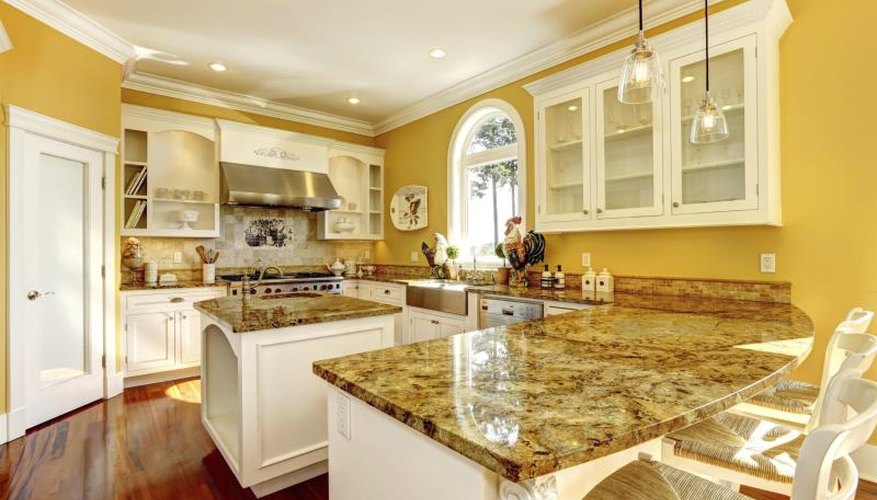 Corian countertops don't have the shine and polished look of natural stone -- they have a matte or satin-type finish -- but they do have an uninterrupted solid surface without seams when compared with granite. When you choose Corian as your countertop material, all the countertops where you install it will look the same, but with granite, each countertop -- though from the same quarry -- has distinctive features that makes each slab exceptional.