How to Get a Cheap Tempurpedic Mattress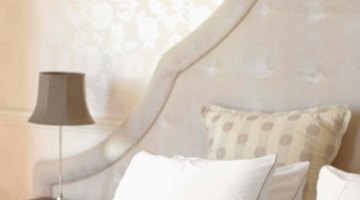 Tempurpedic carries a number of bedding items, including a full line of specially designed mattresses that use foam and adjustable mattress settings to position the mattress just to the user's liking. Since this is a bit more complex than the traditional mattress, there is a higher price tag associated. If you cannot afford a full priced Tempurpedic mattress there are a few options to consider that allow you to pay a lower price and still get the quality mattress.
Visit or call your local used mattress and used furniture stores. Often you may be able to get a discounted used or refurbished Tempurpedic mattress at a fraction of the retail price.

Check your local outlet shopping malls for a mattress outlet. These stores often purchase leftover surplus from mattress stores, allowing you to purchase a quality mattress at less than retail.

Check sales fliers and special deals. Often during holidays you can purchase the Tempurpedic mattress with a coupon or storewide discount, allowing you to save a significant percentage off the retail mattress price.

Shop online. While it may seem expensive to purchase online and assume a high shipping cost since the mattress is a heavy, bulky item, many online venues actually offer free shipping and calculate that shipping price into your purchase price.
References
Writer Bio
Mel Frank is a professional freelance writer with over 15 years of writing experience. She has completed a wide variety of writing assignments for a number of publications that include CNN and various websites. Frank received a Bachelor of Fine Arts from a prestigious university in Pennsylvania.
Photo Credits
Jupiterimages/Goodshoot/Getty Images
Jupiterimages/Goodshoot/Getty Images
More Articles