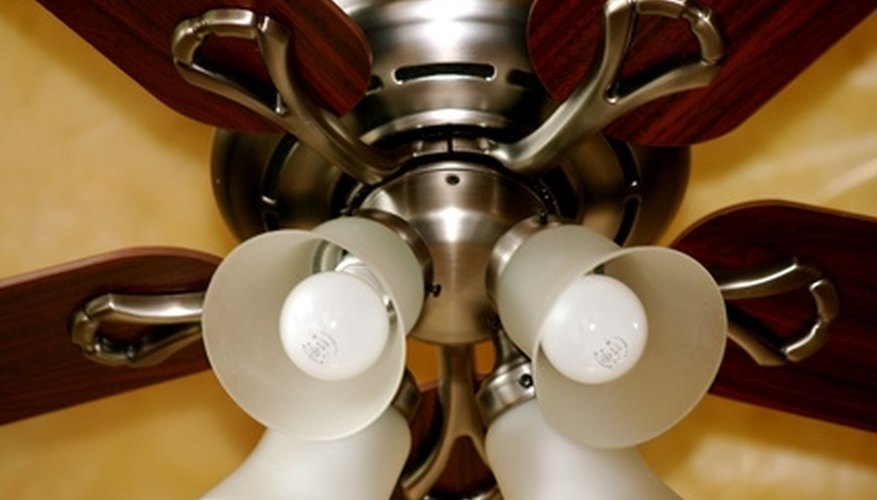 Four Blades Most Common
Most ceiling fans have four blades, according to University of Arkansas. These blades may be constructed of wood, metal or plastic and vary in length and pitch.
Blade Number Doesn't Affect Efficiency
The number of blades does not matter as much as pitch of the blades when looking for maximum results, according to Home Depot. Blades set at a higher pitch circulate more air at lower speeds.
Bottom Line
It doesn't matter how many blades a ceiling fan has, though four is common. Ceiling fan blades have a pitch between eight and 15 degrees. Those with a pitch between 12 and 15 degrees provide the highest efficiency, according to American Lighting Association.