How to Recover a Comforter
Large comforters are bulky and generally cannot be washed in a washing machine unless it is an industrial-sized machine. With daily use a comforter can become stained and dirty. If it needs to be cleaned, the best solution is dry cleaning. To prevent costly dry cleaning bills you can create your own cover for a comforter, or duvet, that can be removed for cleaning. A comforter cover is much smaller in volume than the full comforter and can be washed in a home washing machine.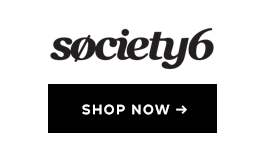 Step 1
Lay the comforter flat on the floor and measure the length and width. Add 3 inches to the width and 4 inches to the length. The extra fabric will allow the comforter to fit inside the cover and allow for seams.
Step 2
Choose high-quality fabric to make the comforter cover. The better the quality of the fabric, the better it will protect your comforter and the less it will shrink in the wash. Choose a cotton or flannel blend for best results. You can also use sheets, which are pre-hemmed.
Step 3
Sew the wrong sides of the fabric together with a 1/4-inch seam. Remember, if you choose fabric you will have to piece the cover together in the center. Divide the width of the comforter cover by two. Each panel should be the same width. For a comforter that is 80 inches wide by 80 inches long, you would cut four pieces of fabric 41 1/2 inches wide and 84 inches long.
Step 4
Sew all four panels together longways. Lay the panels flat so that there are two panels on each side. Sew one end of the panels to close one end, which will create the pocket.
Step 5
Fold the edge of the fabric over 1/4 inch on the open end and pin it down around the entire opening.
Step 6
Sew the pinned edge with a sewing machine to create a finished edge. Turn the cover right side out after hemming the edge.
Step 7
Sew large buttons to the top of one of the finished edges along the outside. Sew the buttons 6 to 8 inches apart and an inch from the hem.
Step 8
Sew coordinating ribbon to the other side in the same position as the buttons. Hold the edges together to know where to place the ribbons.
Step 9
Insert the comforter into the comforter cover and tie the ribbon onto the buttons.
Check out this related video from Homesteady on Youtube.
References
Writer Bio
Based in Atlanta, Melody Dawn has been writing business articles and blogs since 2004. Her work has appeared in the "Gainesville Times," "Player's Press" and "USA Today." She is also skilled in writing product descriptions and marketing materials. Dawn holds a Master of Business from Brenau University.
More Articles