Step 1
Sweep the pavers with a stiff-bristled broom to remove dried stain material, dirt and debris.
Step 2
Wet the stained area of your Belgard pavers. Squirt three to five drops of dish detergent onto the stains.
Step 3
Scrub the stains with a scrub brush. Rinse the pavers with a hose to wash away the detergent and loosened stain material.
Step 4
Treat any remaining stain with a poultice to draw the stain out of the paver stones. Pour 1/4 cup of talcum powder into a bowl. Add enough denatured alcohol to make a thick paste.
Step 5
Smooth the paste over the entire stain. Allow it to sit until it dries, then scrub it off with hot water and detergent. Repeat as needed.
Step 6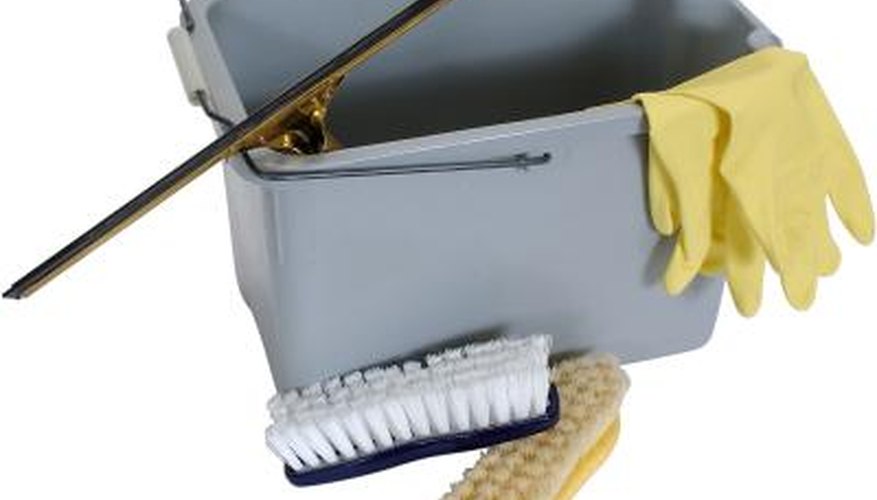 Moisten the scrub brush. Scrub the poultice paste into the paver to remove the last traces of stain matter.
Step 7
Rinse the Belgard pavers to remove the paste residue. Allow your pavers to air-dry.
Things You Will Need

Broom
Hose
Dish detergent
Scrub brush
1/4 cup talcum powder
Bowl
Denatured alcohol
Spoon
Scraper