How to Wire a Two-Speed Switch for an Evaporative Cooler
Evaporative coolers are devices that use water evaporation to cool air. These devices can be used in homes or businesses. By using water as the transfer medium, there is no danger from harsh chemicals that will hurt the environment. These units use less power than their air conditioning counterparts because they have fewer working parts. The power required to run the evaporative cooler's pump is less than that needed to run a compressor. Coolers usually have a two-speed switch that can burn out over time and need replacement.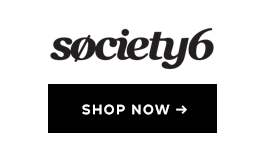 Step 1
Shut off power to the evaporative cooler at the main power panel. Make sure that the green ground wire of the motor is connected to the evaporative cooler ground. Strip one-half inch of insulation off of the end of the black hot wire from the power source. Connect that wire to the hot terminal (L1) of the two-speed switch and tighten the connection with the screwdriver.
Step 2
Take the red wire from the motor and route it over to the two-speed switch. Strip one-half inch of insulation off of the end of this wire and connect it to the low-speed terminal of the switch.
Step 3
Take the black wire from the motor and connect it to the high-speed terminal of the switch. The remaining terminal on the switch supplies power to the evaporative cooler pump. Connect the black wire of the pump to this terminal. Connect all of the remaining white neutral wires and bind them together with a plastic twist cap. This completes the switch installation.
References
Writer Bio
William Kinsey lives in Concord, N.C. He started writing articles in March 2009, which have appeared on Autos.com and CarsDirect.com. He currently holds a Bachelor of Science in electrical engineering from the University of North Carolina at Charlotte and a Master of Business Administration from the University of Phoenix. He also has several years experience as an outside plant engineer and planner with AT&T. He also currently owns and operates Sophisticated Curves, an online fashion mall that caters to the needs of plus size women.
More Articles