How to Repair Sandstone Window Sills
Weather will take its toll on sandstone windowsills and leave it looking a mess. Sandstone can crack and develop holes as it ages. If you do not repair the sandstone in a timely manner, the damaged will get worse. Fortunately, you can repair sandstone and restore the look of the stone windowsill with the help of a stone repair kit.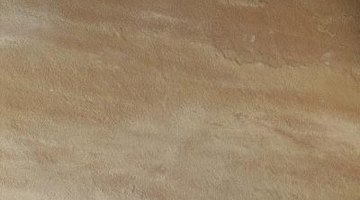 Step 1
Remove debris from the sandstone by gently brushing the windowsill with a soft-bristled brush. Mix the epoxy filler and hardener according to the instructions included in your kit.
Step 2
Apply a dollop of the mixture into the hole or crack with a putty knife. Use the putty knife to carefully spread the mixture over the damaged stone as evenly as possible.
Step 3
Remove excess filler from the sandstone windowsill with the putty knife. Let the mixture dry for 30 minutes to one hour.
Step 4
Add a few drops of water to the dried repair and sand the area with a fine grit wet and dry paper until the surface is smooth when you rub your hand over it. Let the sandstone windowsill dry. Continue with the remaining steps if you are also using a windowsill stone coating.
Step 5
Apply the basecoat to the entire windowsill surface with a clean brush. Let the basecoat dry for two hours.
Step 6
Apply the first light coat of the stone coating to the surface. Spread the windowsill stone coating evenly over the surface. Wait two hours before applying the second light coating. Wait another two hours and apply the third and final coat to the windowsill.
Step 7
Use a stippling brush immediately after applying the last coat of stone coating to add mottled look to the windowsill. Skip this step if you do not want the textured look to the windowsill.
Writer Bio
Amanda Flanigan began writing professionally in 2007. Flanigan has written for various publications, including WV Living and American Craft Council, and has published several eBooks on craft and garden-related subjects. Flanigan completed two writing courses at Pierpont Community and Technical College.
Photo Credits
Jupiterimages/Comstock/Getty Images
More Articles