How to Organize a Pantry With Storage Bins
Pantries provide necessary storage in your kitchen, but these simple spaces often turn into overstuffed, disorganized messes. This leads to frustration and overbuying, as we purchase items we don't know we already have buried under 12 bags of powdered sugar and potato chips. Simple rows of shelves, particularly in deep pantries, don't provide enough organization, but storage bins are an easy solution. Bins help contain non-stackable containers and keep similar items together. They slide on and off the shelf easily and can be carried to a table or counter so you can examine the contents more efficiently. All it takes is a little planning to maximize their use in your pantry.
Choosing Storage Bins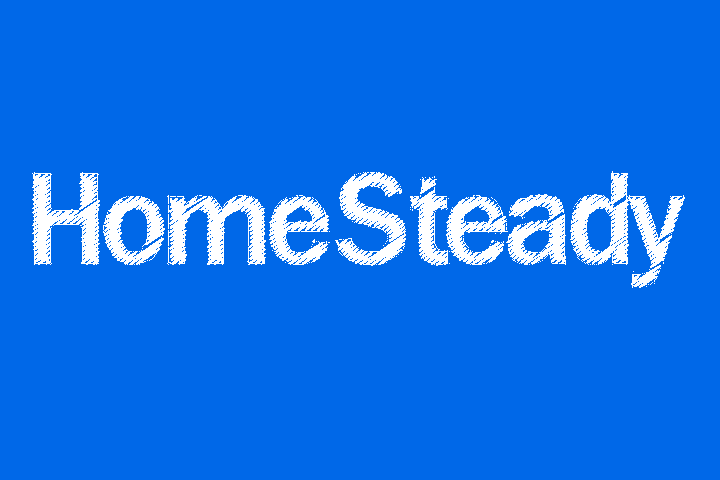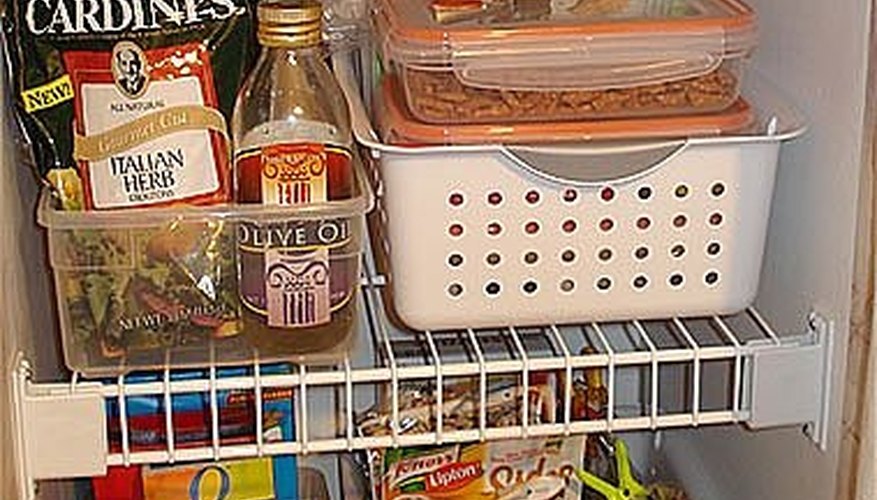 Step 1
Measure your shelf space so you'll know what size of bins to purchase. Leave an inch or more of room so baskets will slide freely; if you have a 12-inch shelf, find baskets that are up to 11 inches across.
Step 2
Estimate how many bins you'll need. A shelf of cereal boxes can remain as is, but a shelf of spice bottles and precariously piled baking supplies may require two or three different bins.
Step 3
Decide what type of bins will work best in your space. If you have a lot of bagged items like potato chips, snacks, powdered sugar and chocolate chips, you'll want deeper bins to keep these items from spilling out. If you have a lot of smaller items like spices or individual snack packs, consider stacking bins with lids to make the most of your space.
Step 4
Choose matching or complementary colors and styles of bins to keep the pantry looking as uniform and neat as possible.
Step 5
Choose bins that work best in a kitchen setting. They should have a solid bottom, be stain-resistant and easy to clean.
Step 6
For added organization and food preservation, buy stackable food-storage containers to use inside larger bins. Any opened bag of snacks or baking supplies can be kept in an airtight container rather than a poorly sealed bag.
Organizing the Pantry
Step 1
Clean the bins with soap and water and dry thoroughly.
Step 2
Remove the contents of the pantry, and separate out into categories, e.g. snacks, baking products, pasta. If you have eight bins, separate your pantry items into eight (or fewer) categories.
Step 3
Check the expiration dates on every item. Now is the perfect time to clear out old, unwanted and questionable items. If you can't remember when you bought it, throw it out!
Step 4
Consolidate similar items. If you have four boxes of granola bars with two bars left in each box, put them all into one and save space.
Step 5
Place the separated items into the appropriate bins.
Step 6
Slide bins onto shelves. Put the frequently used items on the shelves that are easiest to reach.
Step 7
Add labels to the outside of the bins if you can't readily see the category inside the bin.
Things You Will Need
Measuring tape
Storage bins or baskets
Food storage containers (optional)
Tips
If you have unused storage baskets or bins around the house, try them out in the pantry to see if they'll work for your space and use needs.
Be flexible with your categories. Find a way to organize items that makes sense to you, so you'll remember where to look for them.
Warnings
If you have wire shelves, don't buy narrow bins. You need enough surface area to remain steady on the wires, and narrow bins may tip and spill.
Try not to over-purchase pantry items. Once the baskets overflow and get too heavy or cumbersome to slide out of the pantry, they lose their usefulness. Keeping the pantry organized helps you keep track of what you have, so you know how much to buy when you go shopping.