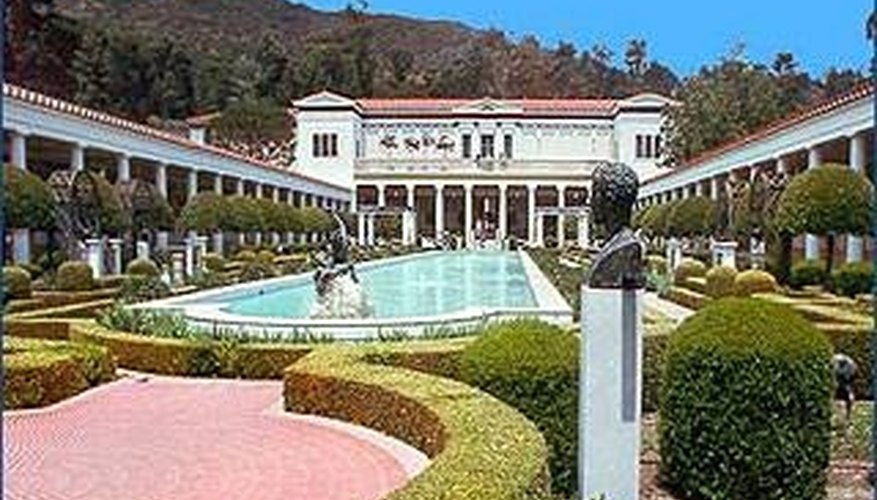 These rentals don't necessarily just have to take the form of vacation homes, however, as many television-watchers can attest to the number of LA-area homes that gain media coverage and attention simply because they were used in a commercial or for a corporate-sponsored party. Though the idea of renting out a home for a party may sound like a great idea, some homework does need to be done. You should know exactly what the terms of the rental will be and, in exchange, the owner should know exactly how you plan on using the house.
Check Craiglist to see if any properties are available for as little as one day. These Los Angeles-area homes are usually listed under "Sublets/Temporary" or "Vacation Rentals."
Skim through the classified sections of the local papers, including the "Los Angeles Times," "LA Weekly" and the "Los Angeles Daily News." Many owners and real estate brokers will list properties that are available for rental. Many properties are mostly available for filming. However, if contacted directly you have a fair chance of being able to convince the owner that it would monetarily be worth it for him to receive a hefty fee for only one day's use for a private party.
Check the real estate sections of neighborhoods that are notorious for filming locations, reality television homes, and other concerts and parties that you come across on television. Malibu, Hollywood Hills and Harvard Heights are some of the most popular locations that often rent out large homes, beach front estates and private residences nestled into the hillside.
Visit the iRent2U website. Register for the site and skim through the many listings of vacation homes that are for rent. The good thing about this site is that it covers a wide range of the city. You can start your search in Los Angeles and expand it out as far as you would like.
Contact BEB World, an online rental agency that specializes in renting out homes to both film crews and individuals who want to rent a home for as little as one day or as much as a few months.
Visit VRBO (Vacation Rentals By Owner) and select the city that you are looking to throw your event in. Skim the listings and contact the owners directly to inquire about the property. The good thing about this site is that it provides the exact properties, their locations, amenities and fees all on the site. This eliminates a lot of the back and forth that you would typically have to engage in with an owner or broker.
Be prepared to pay anywhere from $500 to $4,000 for just the one-day rental. Realize, too, that your "one-day" may actually mean more like six to eight hours. You will likely not be able to occupy the residence over night. You may also have to leave a significant deposit to protect the homeowner from any damage his home incurs during your event. The deposit is usually dependent on the term's of your contract.
Tip
Some home owners do not like to rent their homes out specifically for "parties." They may be inclined to rent it out for a wedding, fundraiser or a specific type of party, such as a fortieth birthday party or fiftieth anniversary party, but the idea of renting out their multi-million-dollar home so someone can "party" does not sound ideal to some owners. Be sure you know exactly what kind of party you want to throw, how many guests will be invited, what type of equipment will be needed and what age group the party's aimed at before pushing your query further.