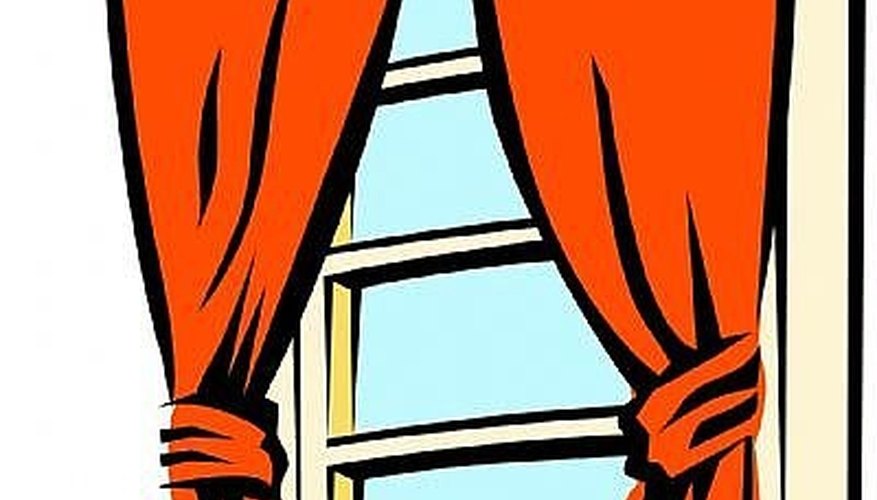 Whether you are sewing by hand or using a sewing machine you too can make curtains and other basic projects.
First order of business is to use your tape measure to measure your window length and widthwise. When measuring the length of your window decide how long you want your curtains to be. Remember that you can always shorten curtains if feel that they are too long but it is more difficult to lengthen them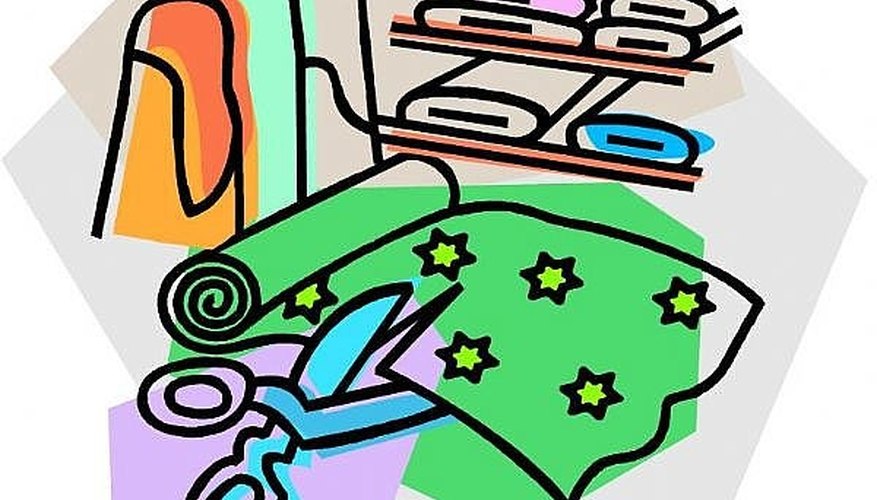 Decide what material you would like to use for your curtain. Take into consideration whether people can see inside of your window. You may want to get a solid or partially sheer material for privacy. Your material choice should blend or accentuate the colors in your bathroom. If you want to use a dark color for your curtains you may want to consider a partial sheer material like chiffon. Otherwise, if you choose a light colored material then cotton or linen will do. Calico print designs offer a wide array of patterns as well.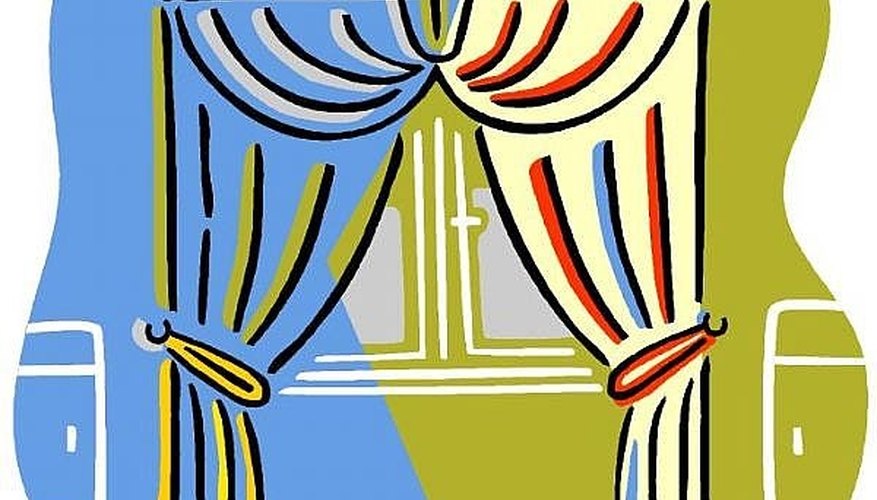 Be sure to use a thread color that will blend with the martial. The thread color should not draw your eye to it when placed against the material. Typically you will want to have a split curtain so that you can draw them open or use tie backs to hold them open.
To pre-wash or not to pre-wash your material. This step is of personal preference. I prefer not to pre-wash. Most material is pre washed to prevent shrinkage when washed at home. I like to keep the martial crisp for sewing so I do not wash the material until it needs to be washed.
Whether you pre wash you material or not, you will need to iron the material. Ironing material makes sewing straight and neat lines easy.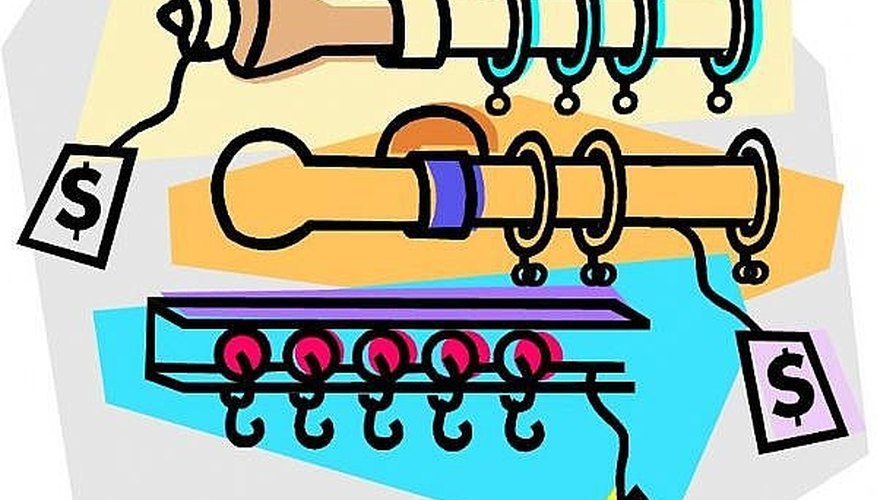 Now lay your material out of a flat surface. If you do not have large enough table then use the floor. Use your measurements to measure your material to meet the window measurements. Leave a one-inch seam allowance for the bottom. Leave a two-inch seam allowance for the sides of the material. Now decide if and how much of a ruffle you want on the top of your curtains. Remember that you will have to sew a slot for your curtain rod to go through. Measure the curtain rod. If your rod is an inch thick then allow for a two-inch slot. Now add the numbers together. You will need a quarter of an inch hem, two inches for the ruffle (or your size choice for the ruffle), and two inches for the rod to go through. I will explain another way to make sure your rod will go through the slot later.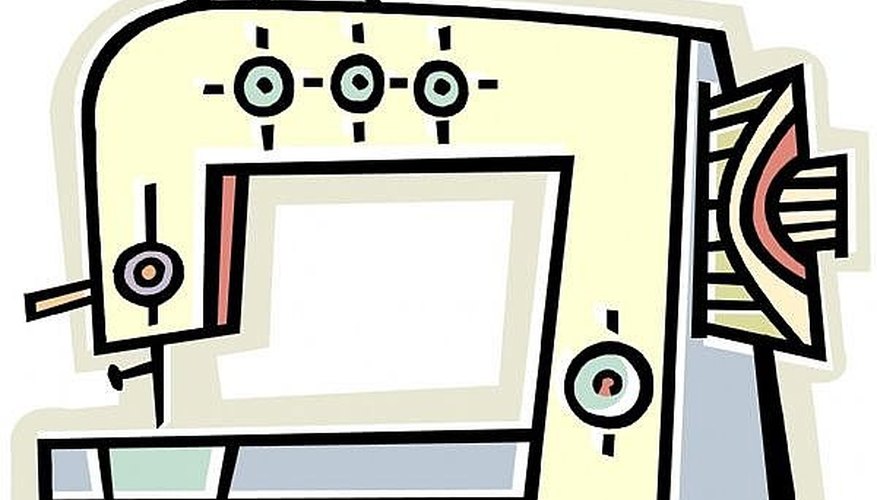 If you are not quit sure about the amount you will need at the top just add a few inches when cutting. You can always cut away excess material. Cut your material down to your measurement sizes. Fold and cut the curtain panel in half length-wise. . Now iron a quarter-inch hem around all sides and sew all the way around.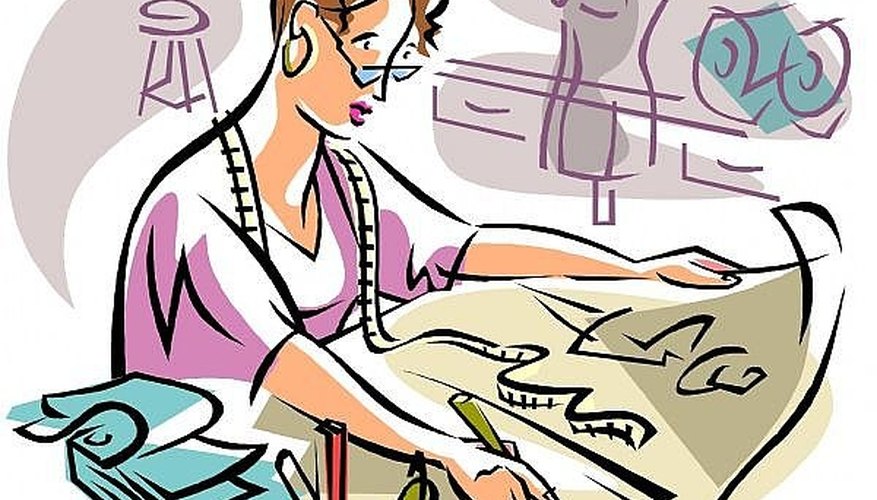 After you have hemmed the material a quarter of an inch all the way around fold the material of the two sides over about an inch and iron flat. Now sew those sides. Fold up the material for the hem about an inch-and-a half and iron. Now sew the hems.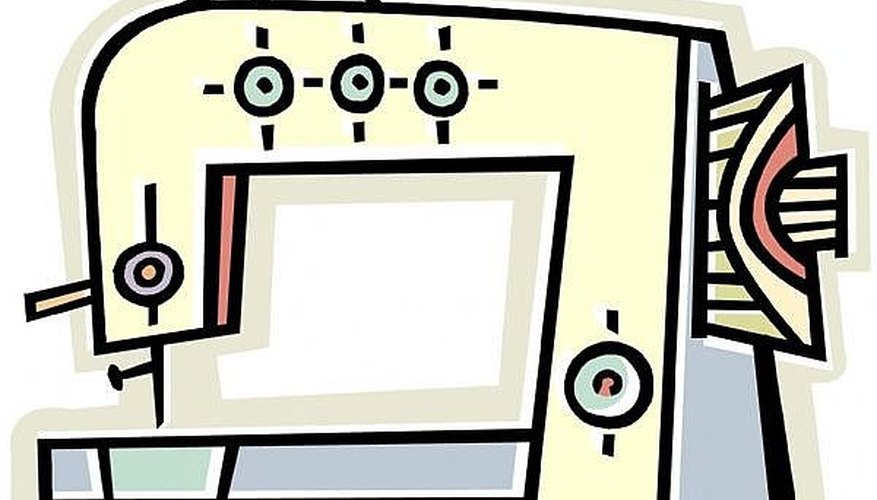 For the top of the curtains you will have to fold over a larger amount of material. There should be enough folded over to leave two inches (or your desired amount for the ruffle) and enough to allow for the curtainn rod to go in. Now sew a straight line where the end of the folded material line is. After that place your curtain rod through the slot. Now determine where you will sew your next two line leaving enough material at the top for your ruffle and for the rod to go through the slot. You will have two sewn lines at the top of your curtain. One line makes the material gather when it is on the rod for the ruffle. The other line allows you to place the rod through it.
Things You Will Need

Needle & Thread or
A Sewing Machine
Scissors
Material
Matching Colored Thread
A Tape Measure
An Iron
Tip
If you need any further help with this project, please feel free to write to me and I will post more information and actual photos of a curtain panel that I have made.