How to Build a Corner Kitchen Nook
Kitchen nooks were once included in every new home. They provided a place for quick meals away from the formal dining room. Today's modern kitchen "hearth" has replaced the dining room as a center of family activity. The "old-fashioned" bench banquettes and their little table have enjoyed a renaissance as part of this trend. Building a nook can involve everybody's talents and make a handy corner for homework, crafts, family activities and some extra storage for large items.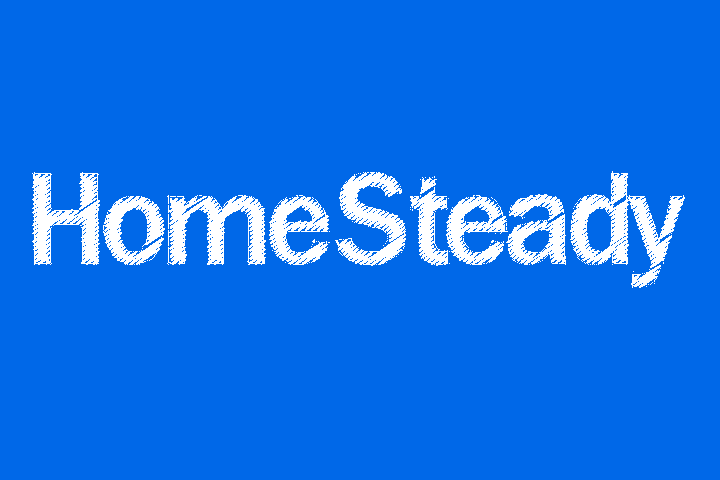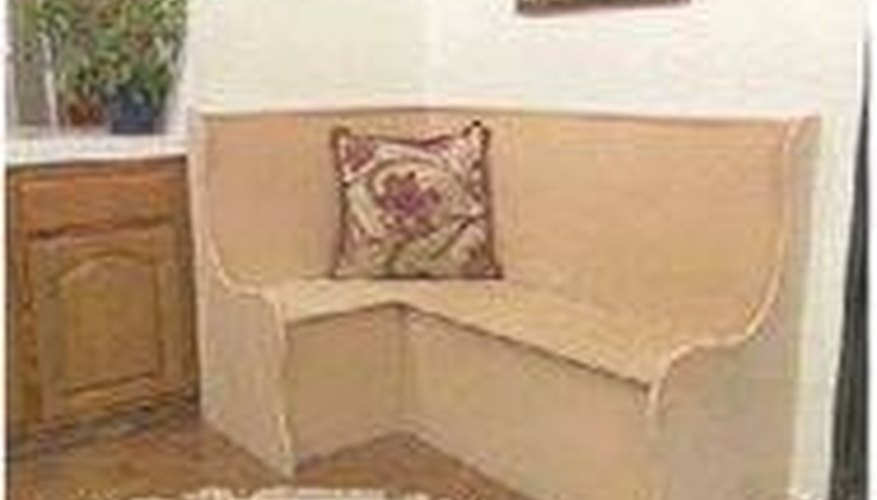 Find a corner or a niche---an area enclosed by three walls that can be used for a booth-style nook. You'll need at least 4 feet on a side for benches (called "banquettes"). If your nook is built around a corner, one side can be shorter to accommodate a table that is not as wide as it is long. Plan your nook furniture to fit the space. Banquette seats should be at least 12 inches deep (add 4 inches for the back of the bench) and about 16 inches tall---14 if you plan to add seat cushions. Once you've laid out the seats, you can measure the space left for the table. Make your table oblong, square or a quarter-pie-shaped.

Construct your banquettes first. Build boxes out of 2-by-4 lumber to fit your space, minus the width of the plywood facing. Add center supports if the bench will be longer than 4 feet. Face the sides with quarter-inch plywood and top with 3/8 or thicker plywood with an inch overhang on the front and sides. The back edge can be hinged with a piano hinge that can be lifted to accommodate storage items. Sand surfaces and edges thoroughly before assembling. Use bolts to attach the 2-by-4s and wood screws and construction adhesive to attach the siding. Make "wainscoting" panels on the front to your bench if you wish by framing with 1-by-2s and adding trim inside.

Cut end panels for the banquettes out of 3/8 or thicker plywood. Cut a gentle curve around the bench profile or cut to fit the seat and back exactly---your choice will depend on the style of your kitchen. Attach the ends to the benches and run a 2-by-4 between the tops of the sides with the 2-inch side up, using one wood screw so the board can tilt back about 15 degrees as a header "backer board" for the seat back. Add a 2-by-4-inch backer board on the base far enough out from the wall to slant the back slightly, and attach it with wood screws to the base and header backer boards.

Use a refinished small table or build a simple trestle table for your nook. Cut two trestle legs and join them with a mortise and tenon cross brace. Cut the table top out of 3/8 or thicker plywood and put 1-by-1 strips to fit along both sides of the trestle legs. Attach them to the tabletop and legs with 1 3/4-inch wood screws. If the table is large, add a cross brace at the top of the legs with its own 1-by-1 runners.

Finish your nook by trimming the banquettes with quarter-round along the seams between seat, back and sides. Lay a strip of plywood in to fit the opening at the top of the bench to close the top. Add edge trim to plywood if you want to stain and varnish. Seal the edges and prime the wood if you plan to paint your nook.
Things You Will Need
Table or hand saws Screwdrivers, hammers and adjustable wrenches 4-inch carriage bolts 1 3/4-inch wood screws Trim or finish nails Construction adhesive Piano hinges 2-by-4 lumber 3/8-inch and 1/4-inch plywood Trim pieces
Tip
To make a trestle table for a corner nook, cut a base for the tabletop that is smaller than the table space but will sit solidly on the legs. Build the legs and construct the base, then cut a table "top" that overhangs the base so that people can fit their legs under all around the table. Countersink and fill any visible screws on your bench or table. Drill a couple of holes through the seat for finger grips to lift the top, and cover with cushions. Instead of wainscoting, banquettes can be upholstered. Or just add cushions to the bench. Salvage firms often have old nook furniture, tabletops or pedestal bases that can be adapted for a new nook.
Warning
When working with plywood, sand carefully and seal edges before finishing so that the board can't absorb moisture and delaminate. Always wear safety glasses when using power tools or using hand tools.