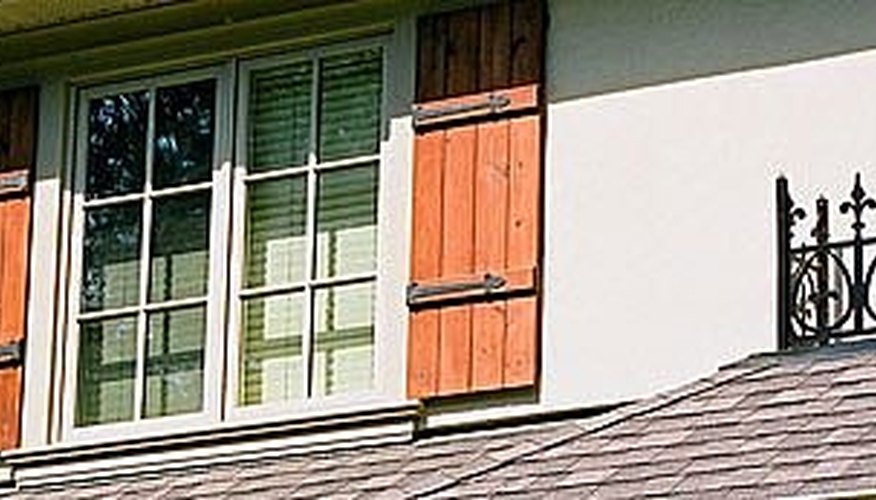 Here are a few tips on how to make wood shutters.
• Always use cedar wood.
• Figure out how many windows you are going to put shutters on, and measure the height of each window. Be sure to account for each side of the window.
• Purchase enough 1" by 8" cedar boards that are straight and knot free to fill your order.
• The design for each shutter is two 1" by 8" boards attached by two 1" by 3" boards. This means that each window will have four 1" by 8" that go with it. Other designs can be used as well with the same basic idea (ex. Three 1" by 4" boards).
• Cut all of the boards to length and sand the edges by hand until they are slightly rounded.
• Paint a primer on all sides of the boards (even the back) to prevent deterioration. This will take two coats. After the primer dries the shutters can be assembled.
• Each shutter will have 8 screws in it as shown in the picture. After the shutters are assembled designs can be cut into them if desired (moon shapes ect.)
• Paint the shutters the desired color and install them. When painting be sure to watch for drips. See how to install shutters in ehow.
• Other ornate designs can be added after installation. Search the google image for other ideas.
Things You Will Need

saw
drill
screws
wood
primer and paint
paint roller and brush