Reclaimed Lumber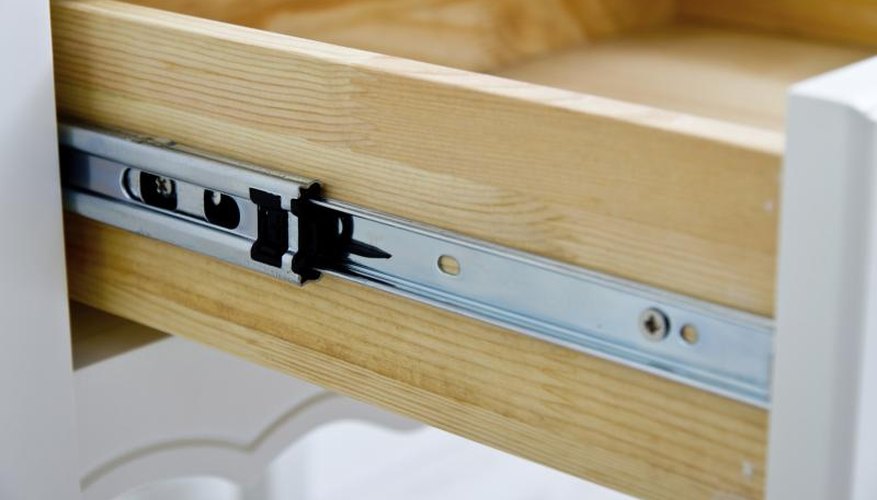 If you can operate a screwdriver, sander and a few other basic tools, however, you can make your own simple, cheap or even free cabinetry. Making your own cupboards, from the cabinet boxes to the doors to countertops, can be as creative as it is cost effective, and it gives a dated home or tired cottage a needed upgrade.
When it's time for an old structure, such as a decades-old barn, to come down or the wood cladding to be replaced, salvage some of the lumber -- it's decor treasure. Using aged wood to make cabinet door or entire units isn't just a low- or no-cost option, it provides rustic appeal, especially when you finish them with vintage-looking, over-sized hinges and pulls. A beeswax paste helps protect unsealed wood from stains without changing the natural look or adding sheen. Design the cabinet doors with a classic Z pattern for barn charm.
Cost-Savvy Countertops
Stone-slab countertops are more than expensive, they're heavy and difficult to install. Stone tile, such as that in granite or slate, conversely, is relatively inexpensive and fairly easy to lay over a 3/4-inch plywood base, if you're a DIY enthusiast who can use a tile saw. You can even use broken tile pieces for a mosaic effect, scavenging materials from classified-ad freebies or retailers' in-stock remnants -- allowing you to skip the saw and simply fit the bits together in puzzle-like fashion. If you prefer wood counters, make your own butcher-block tops from leftover or remnant lumber.
Out-of-the-Box Boxes
If your upper and lower cabinet bases or boxes are too worn to reuse, replace them with new ones -- doing the work yourself can cut the cost by half compared to hiring a cabinetry installer. Locate studs for stability, and hang upper cabinets first, so that lower cabinets aren't in the way.
Reface, Repaint or Refurbish Rather Than Replace
You might be surprised by how much better cabinet base or box interiors look after they've been repainted with washable, white, high- or semi-gloss paint or covered in wallpaper. You can simply remove dark, dated cabinet doors for a more spacious, open-shelf design. Even an unattractive plastic laminate countertop benefits from being sanded and then stained in a more modern color.