How to Recycle Glass Windows & Doors
Glass windows and doors cannot be recycled through your town's recycling program, but that doesn't mean they should be destined for the landfill. When you're replacing those old storm doors and glass windows, separate out ones that are in poor shape and place those in your household trash. If the glass is still intact and the windows are in good shape, don't throw them out. After a few phone calls you'll be able to recycle those old windows and doors or, even better, sell them as salvaged material and profit off your urge to redecorate.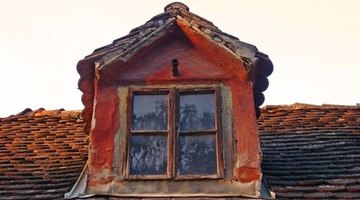 Find an organization or company that accepts old windows and doors by using the directory put together by the Building Materials Reuse Association (see Resources). This directory is divided by state and lists green building companies and salvage yards that will buy your glass or accept donations.

Contact local nonprofits that use building supplies, such as Habitat for Humanity. You can also contact local theater companies or art collectives. Offer to donate the windows and doors to them, then take a tax write-off at the end of the year. Your old windows can become a base for paintings, a set for a play or the windows of someone's new home.

Contact salvage yards near you and ask if they accept old glass windows and doors. If they do, ask for the price and arrange to drop off your materials.

Take your glass to any of the companies or organizations listed on the Materials Exchange (see Resources). The Materials Exchange lists both for-profit and nonprofit companies that need products like old glass doors, and it's sponsored by the Northeast Recycling Council.
References
Writer Bio
A successful website writer since 1998, Elton Dunn has demonstrated experience with technology, information retrieval, usability and user experience, social media, cloud computing, and small business needs. Dunn holds a degree from UCSF and formerly worked as professional chef. Dunn has ghostwritten thousands of blog posts, newsletter articles, website copy, press releases and product descriptions. He specializes in developing informational articles on topics including food, nutrition, fitness, health and pets.
Photo Credits
small house, big house image by Nino Pavisic from Fotolia.com
More Articles