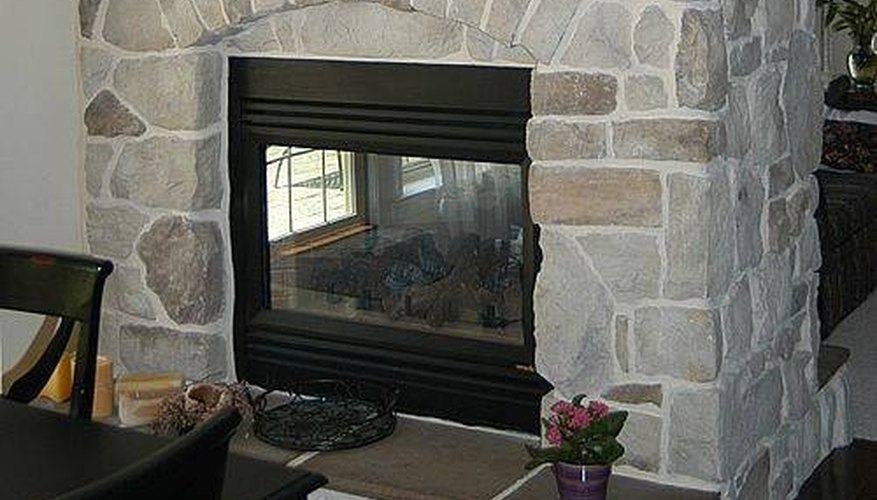 It is a quality product that offers the look of real stone without actually being a full-size stone. Stone veneer is a faux finish that looks just as real and exquisite as the real deal. Stone veneer replicates the shapes and colors of natural stones, with more than 10 different styles and 40 different colors to choose from. Stone veneer is used on fireplaces, chimneys, homes, churches, or on any surface where a quality stone appearance is desired. Installing stone veneer is easy; some stones require cutting, but once they are in place and glued, you'll never know the difference.
Measure and the mark the area on the stone veneer where you will make your cut.
Trace the cut with a chipping hammer, then undercut the stone from the back. Taking away stone from the backside weakens the stone, allowing you an easier cut from the front.
Continue to cut from the front side with the chipping hammer until you have cut through the stone. If two adjacent stones are of different thicknesses, you can remove the top layer of the highest stone.
Either chip away the top layer with the chipping hammer or use a grinder to carefully grind away the layer from the backside.
Things You Will Need

Tape measure Chipping hammer
Tip
Make sure the joints on the stone veneer pattern are not too wide, which will distract the eye from the beauty of the stone. If the edges of the stone veneers are not connecting properly, cut away the edges of both stones until they fit.