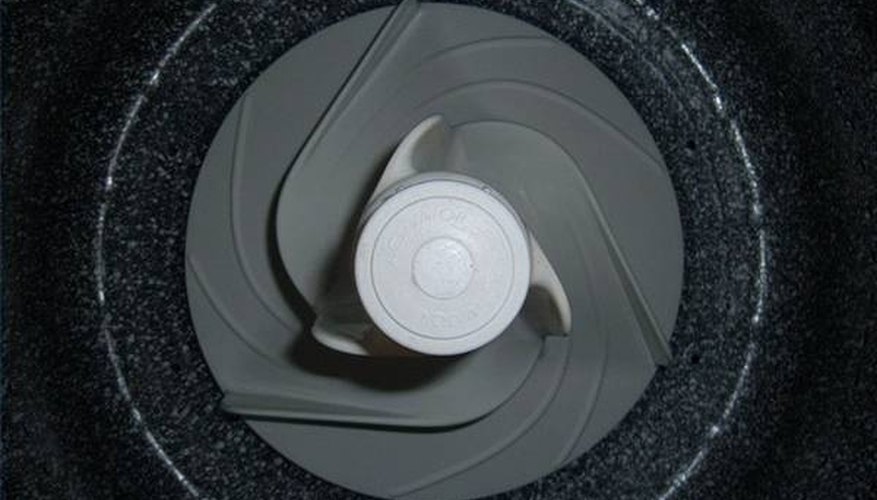 Whether the machine won't drain or the water temperature is incorrect, there is probably a good reason and an easy solution. The inside of a General Electric washing machine looks similar to other brands. They almost all have an agitator of some shape and size. Sometimes the agitators quit spinning and the clothes aren't washing. If your GE machine's agitator is giving you problems, do not be concerned. Check a few parts and make a few adjustments, and your washing machine should be back to working order in no time.
Check the lid switch if your General Electric washing machine doesn't agitate. The lid switch is near the door frame inside the washing machine's main housing. It must be replaced if it is defective.
Locate the transmission shaft inside the agitator to see if it is worn. If the agitator isn't properly gripping the shaft, the machine will not rotate back and forth. Either replace the transmission shaft or the entire agitator.
Order a genuine General Electric washing machine belt if any of the belts are badly worn or broken. A defective belt will cause the agitator to cease working.
Replace the clutch if it is worn. A worn-out clutch on a GE washing machine will prevent the washer from agitating.
Install a new drive motor in your General Electric washing machine if the motor is burned out. Reversing motors might work one way, allowing the machine to drain but not to spin.
Things You Will Need

Lid switch Transmission shaft Agitator Washing machine belts Clutch Drive motor
Tip
Before doing any repair work on your General Electric washing machine, make sure the machine is unplugged and the water supply is shut off.