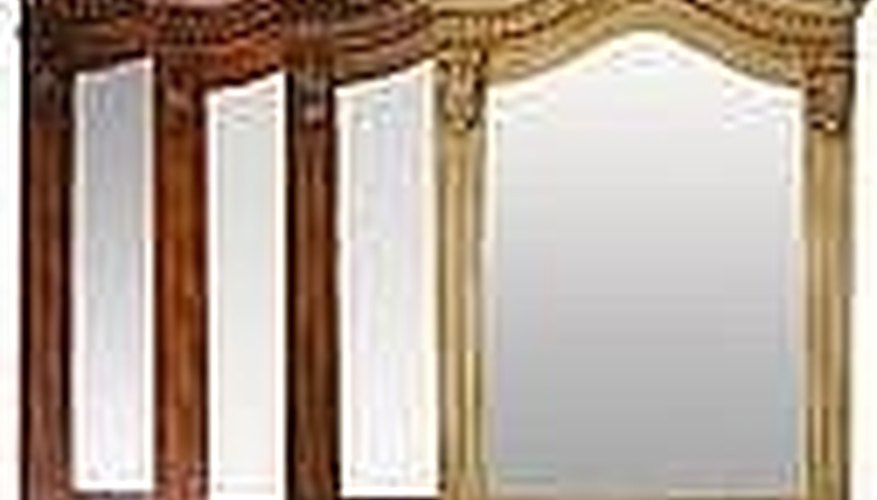 First measure the mirror to make sure it fits in your space. You usually would want to keep the mirror at least 4 to 6 inches from the sink. Measure from the bottom of the mirror up to the hangers on the mirror. Take this dimension and add your 4 to 6 inches to it.
Use this to measure up from the sink and and put a mark on the wall. Use a level and make a level horizontal line off of your mark. Now measure across the sink from side to side and find the center of the sink. Use your level to plumb a vertical line right through your horizontal line.
Now measure the distance in between the hangers on the back of the mirror. Take that dimension and split it in half and mark your wall. This will be where you install your fasteners. You can use some simple mollies with screws. The screw in type of mollies are the best.
Use a drill and bit to make a pilot hole for your mollies. Tap mollies in lightly with a hammer. Install screws about 3/4s of the way into mollies. Check to see if your screws are level. Slide the mirror down the wall until the hangers catch the screws. This can be a little difficult sometimes.
When your finished check the mirror to make sure you have the right height, and that it's level. Clean and enjoy your new Mirror.
Tip
don't use wire to hang your mirror