A Cyber Peek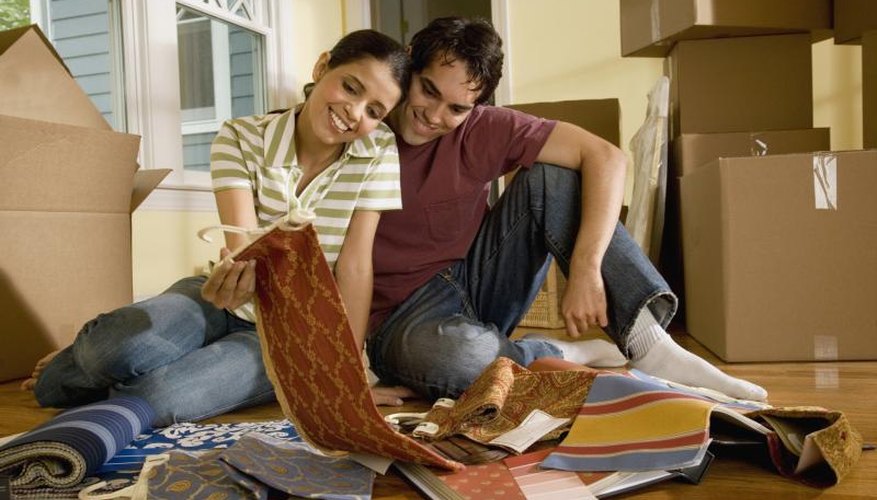 You can view the company's fabrics online; however, getting samples lets you include them in an interior-design storyboard, or inspect them under your home's lighting, with existing flooring, wall and window treatments and alongside other furniture upholstery.
You can see how fabric selections look on specific Broyhill furniture through the company's website, using their interactive Design Your Own furniture feature. Actual colors, however, may not be exactly as shown on the screen.
Make a Request
Request small fabric cuts through the Broyhill Consumer Center. Note that certain fabrics are suitably designed for particular furniture pieces and, therefore, not available for all frame types. Compiling a storyboard of snippets and material remnants is an ideal way to see how colors, patterns and textures come together when you're planning the decor from the rug, up.