How to Clean a Leather Strop
A leather strop is a small tool used to sharpen knives. Typically made of wood with a piece of leather on one side, along with a few small pieces of metal or leather hardware, a leather strop is a highly effective tool to use on any style of knife. The leather grain also polishes the knife as it sharpens, creating a clean knife that appears to be brand new. Cleaning the strop itself is required from time to time, and you can accomplish it with just a few ingredients.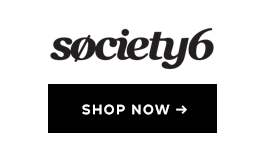 Step 1
Pour 1 tsp. of household vinegar into a bowl to clean, disinfect and deodorize the leather strop.
Step 2
Pour 1 tsp. of olive oil or food-grade linseed oil into the bowl as well to hydrate the wood and leather.
Step 3
Dip a cleaning cloth into the solution.
Step 4
Rub the damp cloth over the leather strop, cleaning the leather, wood base and all other parts as well.
Step 5
Allow the leather strop to dry overnight. The oil will penetrate into the leather and wood, nourishing both parts of the strop.
Step 6
Buff the strop in small, circular motions with the cleaning cloth the following day to wipe away oil residue.
Things You Will Need
Vinegar
Olive oil or linseed oil
Cleaning cloth
Dish