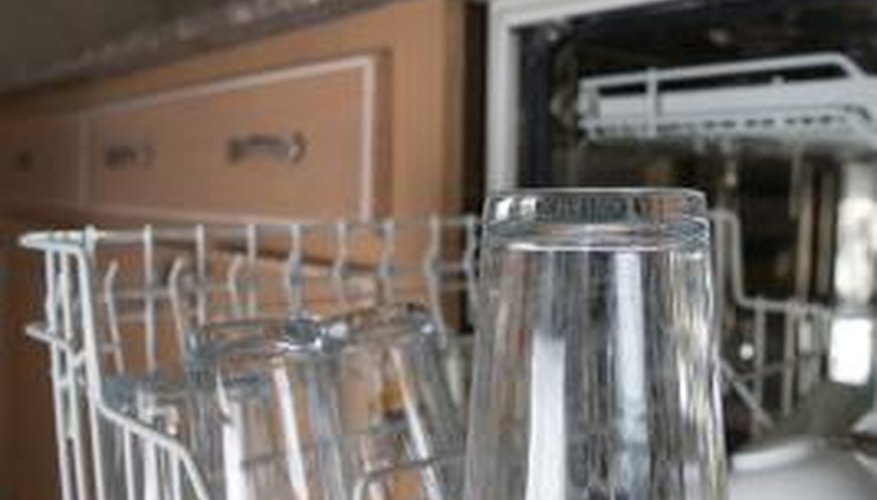 With all that cooking debris going through the machine, you sometimes need to take a few minutes to clean the dishwasher itself to keep it functioning and cleaning properly.
Step 1
Start the dishwasher on a normal cycle with dishwashing detergent but without any dishes or utensils.
Step 2
Stop the machine about halfway through the dishwashing cycle and open it up. Take out any removable racks. While the walls inside the dishwasher are still wet, pour fresh baking soda along the bottom and side walls.
Step 3
Scrub off any residue buildups or food debris along any edges or in the bottom of the dishwasher with a sponge. Be sure to clean around the door gasket as well. The baking soda should help you clean everything out easily.
Step 4
Rinse out anything you've scrubbed off the bottom or inside walls and edges using a sponge and warm soapy water. Soak dishwasher racks in very hot water with dish soap, and inspect for any leftover food debris. Put the racks back in the machine.
Step 5
Put 1 cup of vinegar in a bowl and place on the top rack. Run a normal cycle without anything in the dishwasher.
Things You Will Need

Dishwashing detergent
Baking soda
Sponge
Dish soap
White vinegar
Bowl