How to Install a Kidde Smoke Detector
Kidde is an American company that has been manufacturing fire prevention and suppression products since the early 1900s and is still in business as of 2010. Some of the products that Kidde offers are fire extinguishers, carbon monoxide alarms, escape ladders, and smoke detectors. The Kidde smoke detector may save your life by alerting you when a fire starts; it sounds an alarm when smoke or excessive heat is detected. Kidde smoke detectors can be mounted on a wall or ceiling in just a few minutes.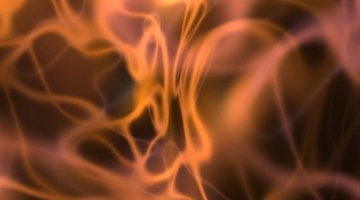 Remove the mounting plate from the smoke detector by twisting if off with your hand in a counterclockwise direction. Locate the embossed line on the mounting plate labeled "A Line".

Select a location on your ceiling or wall to install the mounting plate. Hold the plate to the ceiling with the "A Line" running longitudinally (ceiling to floor) if you are installing it on a hallway ceiling; hold the plate with the "A Line" running horizontally if you are mounting it to a wall.

Use a pencil to mark the mounting plate holes on the wall or ceiling surface. Remove the mounting plate and set it aside.

Drill holes into the wall or ceiling on the pencil marks using a 3/16-inch bit mounted into an electric drill. Push the plastic anchors (included with the smoke detector) into the holes until the lip of the anchor rests against the wall or ceiling surface.

Hold the mounting plate to the wall or ceiling, making sure to line up the mounting holes with the anchors you have installed. Drive the anchor screws (included with the smoke detector) through the mounting plate and into the anchors with a Philips screwdriver, turning clockwise until tight.

Install the three AA batteries included with your detector into the battery compartment in the body of the smoke detector. Make sure to observe the polarity markings indicating negative and positive ends of the batteries to install the batteries correctly.

Hold the body of the detector to the mounting plate with the battery compartment facing inward. Rotate the detector in a clockwise direction until it snaps into place on the mounting plate.
References
Tips
To insure your smoke detector is working properly, make sure the green LED light blinks every ten seconds. The alarm should activate when you depress the test button momentarily.
Photo Credits
More Articles