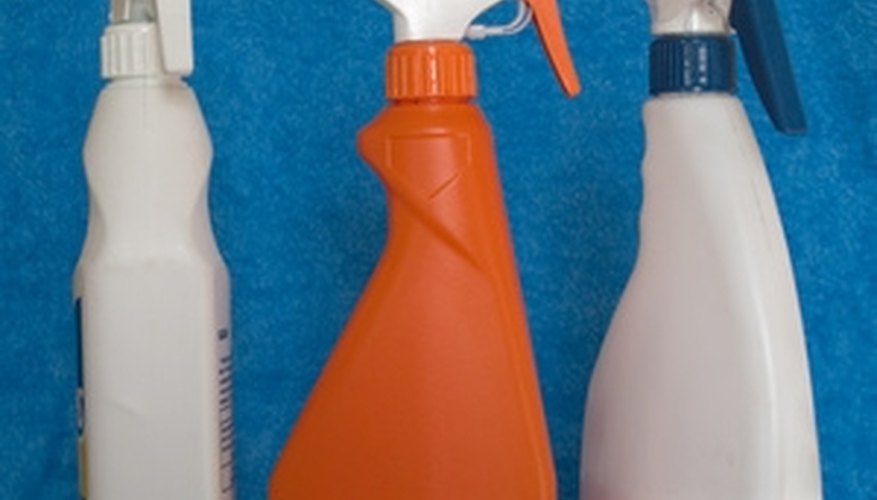 Getting your plastic shower clean is not a hard task and takes about 10 minutes. Regular cleaning will shorten this time. Plastic showers tend to come in one piece and require very little grout. Keep in mind that the plastic can stain, so cleaning it regularly is mandatory. Showers can also harbor germs, so keeping them clean is important to your family's health.
Spray multi-purpose cleaner on the surface of your shower. The surface of your shower includes the walls and floor. Some plastic showers have hard doors that require cleaning the same as any other shower surface. The size of your shower determines whether you spray the entire shower at one time or in small sections. Make sure to spray in all corners.
Scrub the surface of your shower with a scrub brush. Use more pressure along the corners and around the faucet, knobs, shower head and drain.
Wipe the faucet, knobs, shower head and drain down with a soft, clean rag so that you do not scratch the surfaces.
Rinse the entire shower with water. Turn your shower on and spray down any surface that it will reach. For areas that the shower will not reach rinse them by filling a cup or bowl with water and splashing water in those areas.
Wipe the faucet, drain, shower head and knobs down with another rag so that there are no water spots left behind.
Things You Will Need

Multi-purpose disinfecting cleaner
Scrub brush
Clean rag
Tip
Wiping your shower down after you use it each day will help keep it clean.