How to Remove an Old Stain From a Deck
Old deck stain removal is a straightforward process. Deck stain is removed by using a stain stripper designed for decks. This type of stripper is biodegradable and will not harm surrounding grass, shrubs or flowers. Stain removal is then followed with a wood brightener to bring the deck boards back to their natural color. When the process of stain removal and wood brightening is complete, you can apply a new application of stain and stain sealer.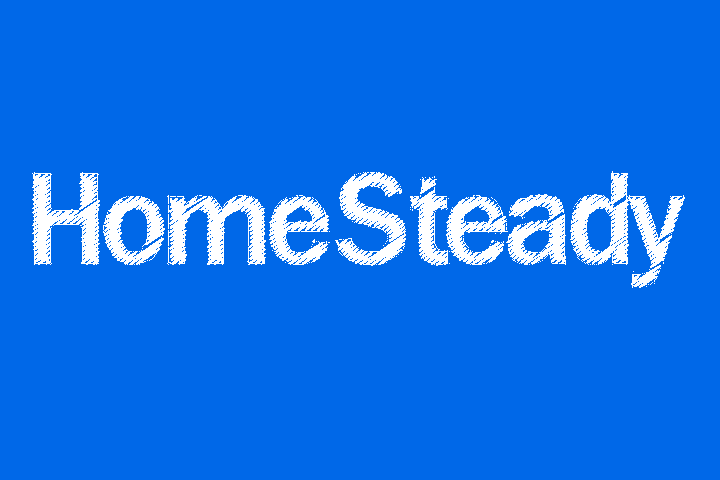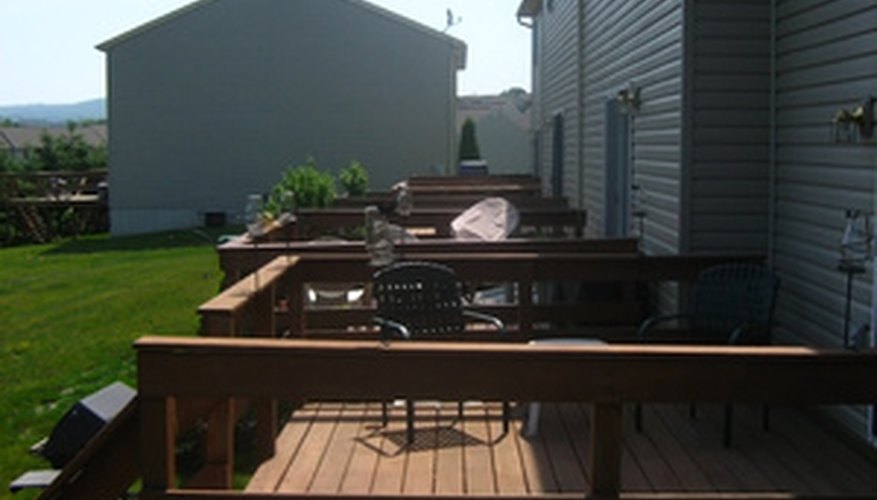 Step 1
Sweep dirt and debris off of the deck. Wash the deck with a power washer to remove deeply embedded dirt. When using a power washer, set the spray nozzle to a medium width spray pattern. A narrow width spray pattern from a power washer will carve grooves into the decking. Spray in the direction of the wood grain.
Step 2
Allow the decking boards to dry overnight before applying the stain stripper.
Step 3
Fill a pump up sprayer with deck stain stripper. Saturate the deck with the stripper and allow the stripper to set for the time that is recommended by the manufacturer.
Step 4
Scrub the decking boards with a long-handled scrub brush to help loosen and remove deeply ingrained stains.
Step 5
Rinse the old stain off of the decking boards with the power washer using the same technique and spray pattern as in Step 1.
Step 6
Mix approximately 1 gallon of deck wood brightener with 3 gallons of water. Fill the pump-up sprayer with the mixture. Wet the deck boards with a garden hose and spray liberal amounts of deck brightener over the deck boards. Allow the brightener to sit for the recommended amount of time. Lightly mist the brightener while it is working to keep it from drying on the deck boards. Ratios of brightener to water will vary based on manufacturer.
Step 7
Test a small section of decking to make sure that the boards have brightened by scrubbing a small area with the scrub brush. If the boards have lightened, use the power washer to rinse the deck brightener off of the decking boards. Use the same spray pattern as in Step 1.
Things You Will Need
Pump-up sprayer
Stain stripper for decks
Long-handled scrub brush
Power washer
Deck wood brightener