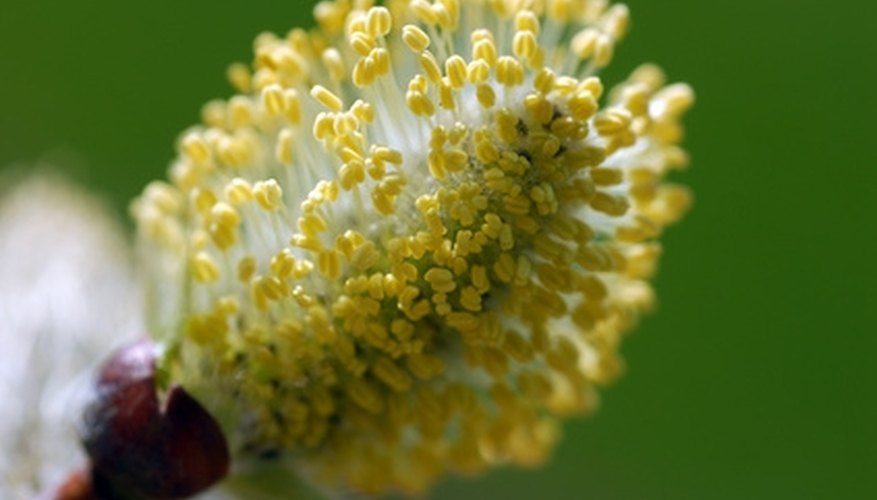 It can stain any type of fabric that it comes into contact with, including clothes and upholstery. When pollen lands on carpet, it's possible to remove the yellow stain it leaves behind. Test the removal method on a small piece of carpet that isn't easily noticeable to make sure it won't bleach the carpet.
Pour a small amount of 99% isopropyl alcohol onto the stain. Make sure it completely covers the stain.
Blot a paper towel over the alcohol. It should remove most of the pollen, along with the alcohol.
Pour a small amount of water over the area to clean up the alcohol.
Dry the area by blotting it with more paper towels.
Things You Will Need

99% isopropyl alcohol
Paper towels