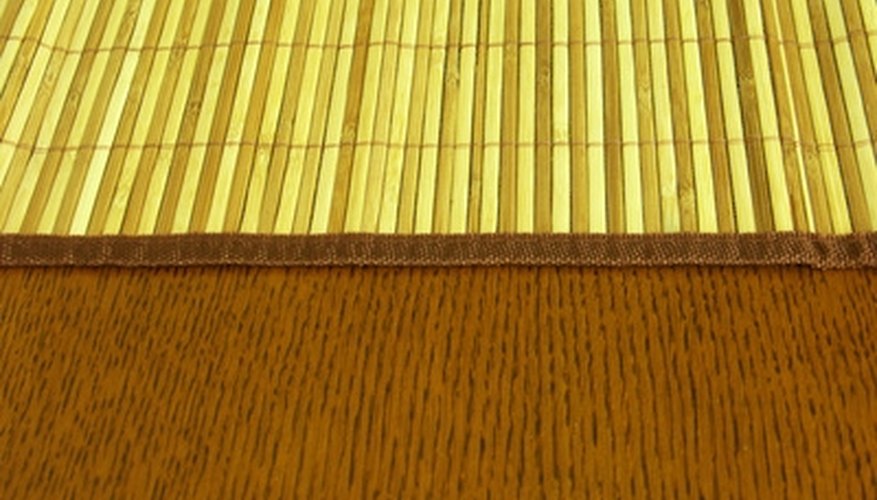 Bamboo is a type of grass that has a strong, sturdy texture similar to wood. Bamboo rugs are also very strong, and do not easily absorb day-to-day residue that would otherwise damage other types of flooring. To properly clean and care for your bamboo rugs, learn how to safely remove buildup by using just a couple of household tools.
Wipe the rug with a dust cloth to get rid of light dust. Wipe with the grain of the bamboo.
Moisten the dust cloth slightly with warm water. Wipe the cloth across any residue or sticky areas on the rug.
Vacuum the rug with the vacuum's hose attachment to get between the weaving of the bamboo.
Things You Will Need

Dust cloth
Water
Vacuum cleaner
Tip
Take small bamboo rugs outdoors and shake them to get rid of buildup.