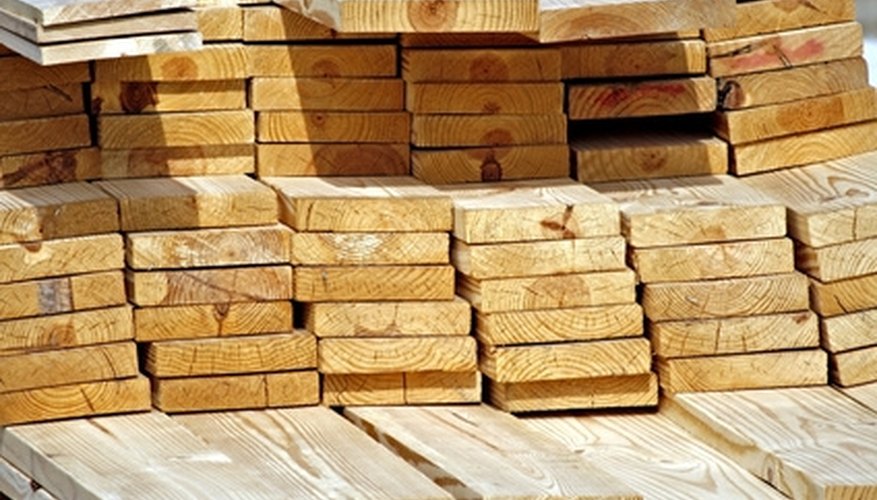 The planer contains a blade that will evenly remove the top section of a flat piece of wood. The blades that do the cutting will wear out over time and need to be replaced. Delta planers come with a reversible blade, so the first time it becomes dull, you can simply turn it around instead of using a new blade.
Disconnect the power cord from the outlet and remove the two top covers from the Delta planer.
Turn the cutterhead lock handle on the side of the machine counter-clockwise to unlock the cutterhead. Then turn the cutterhead adjusting handle on the top of the machine clockwise to raise the cutterhead until the scale reads 4 inches.
Remove the two hand screws on the left and right sides of the base of the cutterhead. Pull out the cutterhead guard, located in front of the cutterhead.
Pull down on the guard located in the slot on the left side of the Delta planer. This is the slot where the cutterhead lock handle is situated. Once the guard is down, you will see a hex hole. Insert the wrench that came with the planer into that hole. Rotate the wrench clockwise until the cutterhead guard engages.
Return to the front of the Delta planer and use the supplied wrench to remove the seven screws that are holding the blade to the locking bar.
Place the knife transfer tool underneath the middle of the knife. The tool is magnetic to allow you to safely raise the knife over the pins and away from the machine.
Reverse the knife, or take a new knife, and place the transfer tool on top of the knife. Make sure that the beveled edge of the knife is facing up. Place the knife back over the pins and remove the transfer tool. Use the wrench to reattach the seven screws.
Depress the cutterhead lock, located on the left side of the inside of the Delta planer. Place the cutterhead guard back in the planer and over the cutterhead lock. Slide the guard in as far as possible and replace the two hand screws that you removed.
Things You Will Need

Supplied wrench
Magnetic knife transfer tool