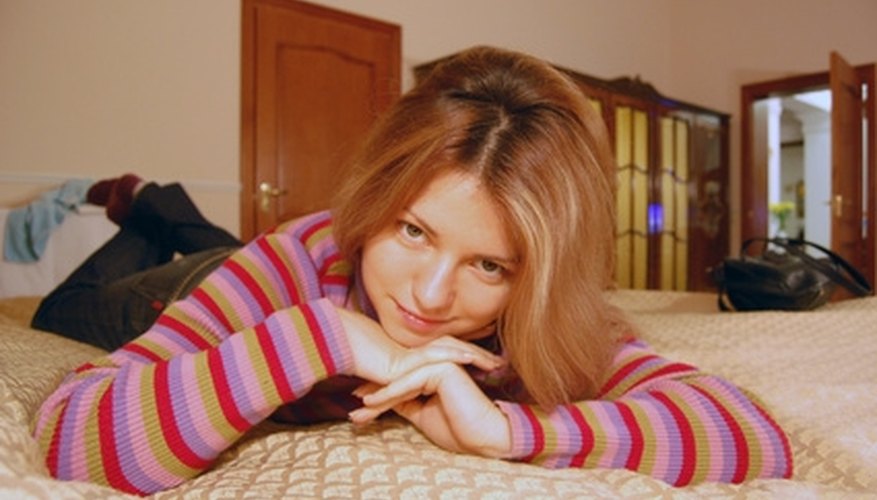 Beds come in four main sizes: twin, full, queen and king. But there is also a slightly larger California king-size bed. California king beds are perfect for tall individuals, or for couples who need a lot of sleeping room. Before you purchase a mattress for your California king bed, you should take the time to measure the bed so you don't come home with a mattress that is too small.
Use a measuring tape to measure the length of your king-size bed. Write the number in your notepad. The measurement should be in inches. A normal California king will measure 84 inches long.
Measure the width of the king bed with your measuring tape. Again, you want to get the measurement in inches. Write the measurement down in your notepad. A normal California king will measure 72 inches wide.
Decide how tall you want the bed to be. California king bed mattresses come with pockets between 15 and 22 inches deep. Hold your measuring tape at the top of your box spring and pull up the tape to 15 to 22 inches so you can get a visual of what type of mattress you want to buy. You will be able to see how high a 15-inch depth mattress would be on top of your box spring, and how high a 22-inch depth mattress would be. Write your desired pocket depth in your notebook.
Things You Will Need

Measuring tape
Notepad
Pencil