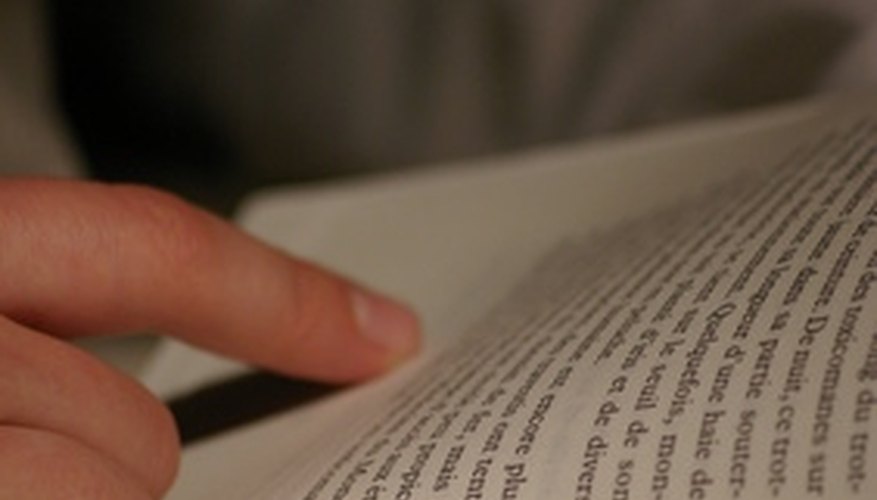 This should help you unwind after a long day, making it easier to fall asleep. Find a good magazine or book and set yourself up cozily to read before going to sleep. Use pillows that provide adequate support for your head, back and neck so you can comfortably enjoy spending time catching up on your reading.
Select a bed-reading pillow that will support your back as you relax in bed. Some pillows designed to support the back have a square shape split in half, with firmer support on the bottom for the back and more gentle support on the top for the neck and head.
Other pillows designed for reading have arm rests extending out from the back support to prop your upper torso. Experiment with different pillows before making a purchase, to ensure you choose a pillow that will work for you.
Position your bed-reading pillow. Add additional pillows to support the bed-reading pillow, if desired.
Turn on adequate lighting (preferably on a bedside table or headboard that's easily accessible).
Gather the reading material you wish to read while in bed, making sure you have everything you want before you settle in, reducing the likelihood that you'll have to get out of bed.
Lie down on the bed and support your upper body on the bed-reading pillow. Make sure your head, neck and back all feel comfortable.
Cover yourself with the blankets you wish to use to keep yourself warm and cozy.
Read until you feel sleepy. When you finish reading, remove the bed-reading pillow and replace it with your regular sleeping pillow. Set the books aside and switch off your reading light.
Things You Will Need

Bed-reading pillow
Additional pillows (optional)
Reading lights
Reading material