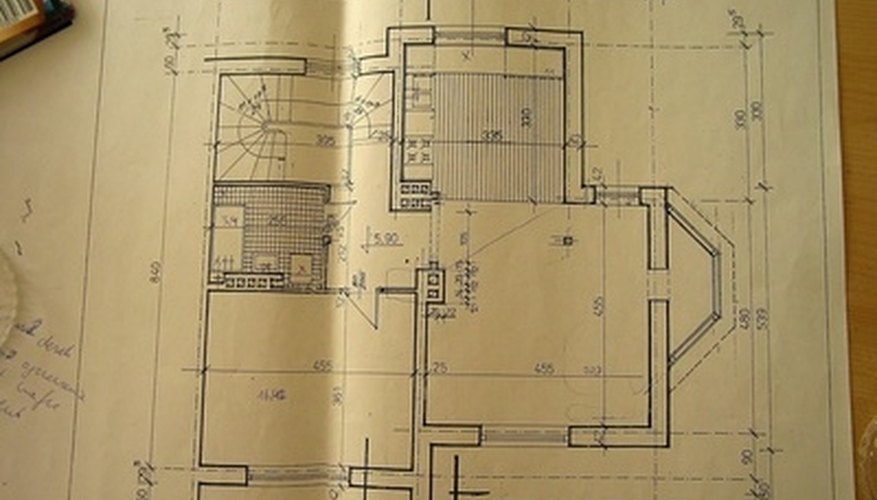 By using a room designer that allows you to input the exact dimensions of your existing room, you'll be able to arrange furniture to see what looks best and identify any problems areas. Make as many changes as you want without ever lifting a single piece of furniture.
Open a free online room designer. Free creators, such as Plan Your Room.com, Haverty's "Plan Your Room" and Icovia's "Room Planner," all give you complete control over the size and dimensions of your room along with the furniture you place in it. Check the Resource section for links to these free room designers.
Measure the width and length of the room in your home that you want to create online. Enter these dimensions into the first box or screen that appears when you load the online room designer.
Choose a pre-designed furniture layout from the choices presented when the room designer opens, or choose to "Start from Scratch" or "Design Your Own" to start with a blank room. Click "Start" or "Continue."
Click the drop down box with a room name in it and choose the type of furniture you want for your room, such as "Living Room" or "Home Office." This pulls up a menu of available furniture.
Choose a piece of furniture and drag it into your room. Click on it again to bring up a list of options. Rotate and change the size of the furniture using the arrows that appear around it. Certain room designers will give you a list of colors or textures to choose from to personalize your furniture.
Arrange all the furniture in your room and adjust it to your liking. Save the picture to avoid losing your work. Create different layouts, saving each under a different name, to compare to see which will work best for your room.
Tips
You may need to install the newest version of Java or Flash to use the online room designer. The program will prompt you to make the necessary installation before beginning.

Furniture companies often feature room designers on their websites which present real pictures of their furniture. If you plan on buying a furniture collection from a specific company, check their site for a room designer featuring the collection you're considering.