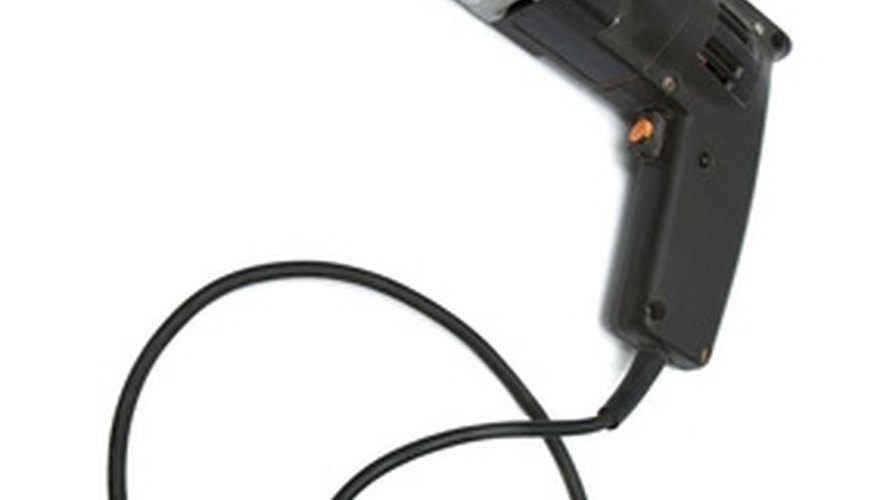 The Kreg jig has guide sleeves into which a drill bit is inserted. The jig is clamped to the wood, and the angle of the guide sleeves ensures that the drill bit will drill the hole at the proper angle. Perhaps the most vital adjustment that the woodworker needs to make is to set the depth on a Kreg pocket jig.
Clamp the Kreg jig onto a worktable with woodworking clamps.
Insert the end of the board to receive the pocket joints into the Kreg jig, and secure the board in the jig with the clamp.
Measure the thickness of the board in the Kreg jig.
Place the stepped pocket hole drill bit in the depth gauge of the Kreg jig. The step of the bit (about 1/2 inch from the tip of the bit) should be aligned with the point on the gauge denoting the thickness of the board you determined in the previous step.
Slide a stop collar over the shaft of the bit, up against the edge of the jig. Tighten the stop collar in place with an Allen wrench.
Insert the drill bit with the collar attached into a power drill's chuck. Slide the bit into the guide sleeve of the jig. Set the drill's direction switch to forward, and pull the trigger. Ease the bit into the jig until the stop collar touches the jig. Pull out the bit and set the drill aside.
Remove the board from the jig, and inspect the pocket hole to make sure that the jig is cut the proper depth.
Things You Will Need

Woodworking clamps
Tape measure
Stepped pocket hole drill bit
Drill bit stop collar
Allen wrenches
Power drill