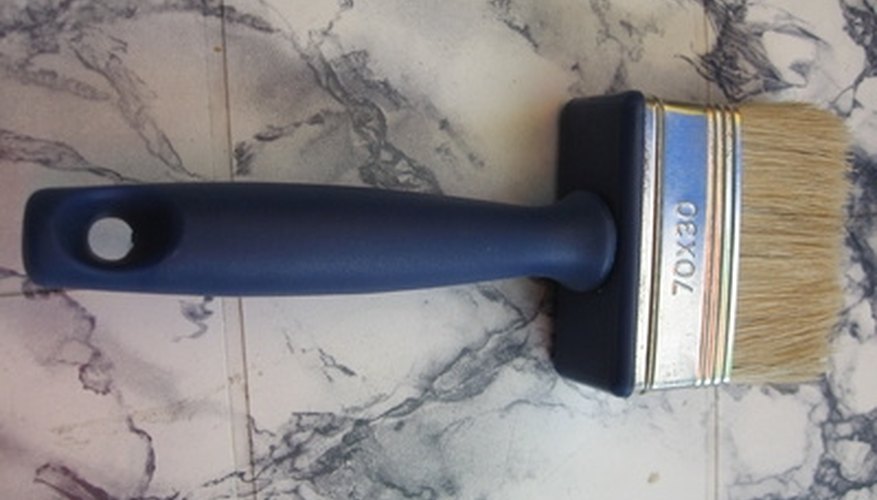 The veins or grains in marble distinguish its look. The stone is more fragile and porous than most types of flooring. It is distressing when an accident occurs and a scratch appears in the shiny surface. Many scratches can be repaired.
Use a piece of coarse-grit sandpaper to begin smoothing out the scratch in your marble flooring. Apply a moderate amount of pressure to the area.
Work up to a 320-grit sandpaper that you can use wet or dry. Occasionally, sprinkle water on the marble floor to reduce the friction. Once the scratch is gone, use a 400- to 600-grit wet-or-dry sandpaper to smooth the marble and prepare it for polish.
Apply a thin mixture of rottenstone and water to the marble floor area.
Attach a felt pad to a power sander. Go over the area thoroughly for a few minutes with the pad.
Remove the rottenstone and water mixture with a damp sponge. You may have to rinse the sponge a couple of times depending on the size of the area.
Polish the marble with a soft, lint-free cloth.
Things You Will Need

Coarse-grit wet-or-dry sandpaper up to 320-grit
Wet-or-dry sandpaper 400- to 600-grit
Rottenstone
Power sander and a felt pad
Sponge
Soft, lint-free cloth
Tip
Rottenstone is a fine-powdered abrasive useful in polishing surfaces. Find it at hardware or home supply stores.