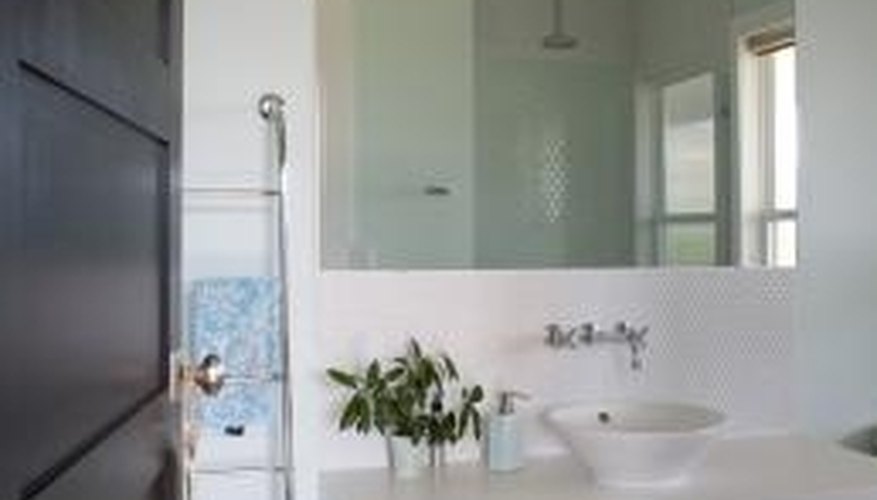 If a mirror glued to a wall broke, most of the shards would stay on the wall instead of crashing down. This installation method also keeps mirrors from rattling or bowing, and doesn't require a frame or brackets. During a remodel, removing a glass mirror from a wall is difficult, but not impossible.
Slip a piano wire beneath the bottom edge of the mirror so that the ends of the wire are on either side of the glass.
Move the wire back and forth in a sawing action while pulling up on both ends of the wire. Make sure to wear gloves. If the mirror is wide, you will probably need help.
Work the wire all the way up the mirror. Have two helpers hold the mirror at the top and bottom as you disconnect it from the wall. The bigger the mirror, the more people you will need to help you so that the glass does not fall.
Sand off the glue that is stuck to the wall after you remove the mirror. Patch any holes in the wall with putty and sand it smooth after it dries.
Things You Will Need

Piano wire
Helpers
Sandpaper
Putty
Putty knife