How to Clean Wool, Cotton and Jute Area Rugs
An area rug is an investment you should protect by keeping it clean. The rug is not only practical in the protection it offers your floor and your feet, but it is also a decorative statement that can make or break the design of a room. When your rug gets dirty, from a pet being housebroken, a spilled glass of wine, or a dirty footprint, you need to take action and clean it. Whether your rug is wool, cotton, or jute, cleaning is a relatively simple process that requires a few common products.
Spot Treatment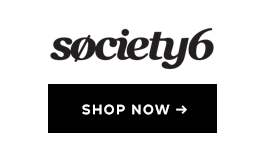 Mix 1/4 tsp. non-bleach liquid detergent or white vinegar with 32 ounces warm -- not hot -- water in a bucket.

Dip a clean towel in the solution and wring it out -- you don't want to saturate your rug with water. Blot the stain, re-wetting the towel as needed.

Rinse the area thoroughly to remove any excess soap or vinegar. Dry the rug thoroughly, either with clean, dry towels or by sucking up the water with a wet/dry vacuum.
Overall Cleaning
Lay out a clean sheet in a big workspace. The sheet should be larger in area than your rug. Lay the rug face down on top of the sheet.

Vacuum the bottom of the rug, then flip it over and vacuum the top.

Take your rug outside to a paved area, and hose down the top.

Mix 1 tbsp. detergent with 1/3 cup white vinegar and 2/3 cup warm water in a bucket.

Soak up this mixture in a clean towel and wipe down the wet rug with it. Do not scrub the rug -- simply wipe the towel across it, so the sudsy solution mixes into the fibers.

Hose down your rug thoroughly until all the suds have been rinsed out.

Dry your rug completely, either by padding it with dry towels or vacuuming up the water using a wet/dry vacuum. Let it sit out until it is completely dry, but don't expose it to the sun for too long -- this can cause shrinkage or loss of color.
References
Tips
For protein stains like blood, eggs and milk, use a solution of 2 tbsp. ammonia, 1 tbsp. liquid detergent, and 1 cup warm water.
Warnings
Some stains, like makeup and dry mustard, can only be cleaned by professionals.
Writer Bio
Tom Ryan is a freelance writer, editor and English tutor. He graduated from the University of Pittsburgh with a degree in English writing, and has also worked as an arts and entertainment reporter with "The Pitt News" and a public relations and advertising copywriter with the Carnegie Library of Pittsburgh.
More Articles