How to Care for Sheesham Rosewood Furniture
Furniture makers use sheesham rosewood, a variety of rosewood native to Pakistan, to create cross-grained furniture, durable enough to last for decades with the proper care. Fortunately, this care is simple to carry out. There are no harsh chemicals needed to preserve the beauty of the wood or long sessions finishing the wood with stain and protective layers of varnish. Caring for Sheesham rosewood requires only consistent cleaning and occasional polishing to retain the look and feel of the wood for the lifetime of the piece.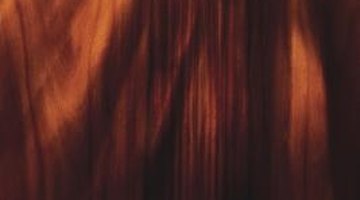 Protect the furniture from direct sunlight and temperature extremes. Keep it away from heat sources such as fireplaces or radiators. Maintain a consistent level of humidity in the room to keep the furniture from expanding and contracting with moisture changes. Use a humidifier if the area experiences severe humidity variation.

Keep the surface of any tables dry by using coasters for liquids and mats for heated items like plates or dishes. Remove any liquids spilled on the furniture immediately by blotting the liquid from the surface with a sponge.

Dust the furniture every two weeks to remove dirt before it settles into the wood. Remove any items from the surface of the wood by lifting the items away, not sliding them off. Wipe the surface of the furniture with a lint-free cloth to remove the loose dust.

Polish the wood three times a year. Spray the surface of the wood after a dusting with a light layer of wood furniture polish formulated for use with rosewoods. Wipe the wood clean and create a slight shine on the furniture using a clean lint-free cloth.
References
Writer Bio
Larry Simmons is a freelance writer and expert in the fusion of computer technology and business. He has a B.S. in economics, an M.S. in information systems, an M.S. in communications technology, as well as significant work towards an M.B.A. in finance. He's published several hundred articles with Demand Studios.
Photo Credits
Comstock Images/Comstock/Getty Images
More Articles