How to Troubleshoot a Royal Spa Heater Problem
Indiana-based Royal Spa has been making hot tubs since 1981. The company currently makes gazebos and saunas, too. Water temperature in any spa should not exceed 104 degrees, and a range of temperature between 99 and 104 degrees is considered safe for a healthy adult, according to Royal Spa. If you want to use the spa for more than 10 minutes, and you have health issues, lower the temperature. Problems with the heater can include no heat and regulating the temperature. These kinds of problems can be corrected by following some troubleshooting steps.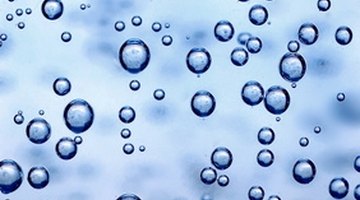 Fill the spa from inside the filter housing or from inside the skimmer basket to avoid air locks that can cause heater failure called "dry firing."

Turn on the power at the disconnect box located near the Royal Spa. The box is likely mounted on a nearby wall. Take a look inside the cabinet and be sure that any switches are in the "On" position. Look for a ground fault interrupter (GFI) switch and make sure it's on.

Turn off any thermostats in the cabinet. Check to see that the circulating pump is moving water around the spa. Water should flow from at least one jet in the foot well. If the jet doesn't run, the problem is connected to the power being supplied to the spa, not the heater. Allow the jets to run for a couple of minutes.

Loosen the bleeder valve on top of the filter until water runs out. This will remove air locks. Any air locks will cause dry firing heater failure, so don't skip this.

Turn the temperature up to the maximum level on the command center and feel the water from time to time until the heater is at the temperature you'd like. Reduce the thermostat until the lamp marked "Heat" turns off. Allow plenty of time for the heater to do its job.
Writer Bio
Patrick Nelson has been a professional writer since 1992. He was editor and publisher of the music industry trade publication "Producer Report" and has written for a number of technology blogs. Nelson studied design at Hornsey Art School.
Photo Credits
Clean water and water bubbles in blue image by Suto Norbert from Fotolia.com
More Articles