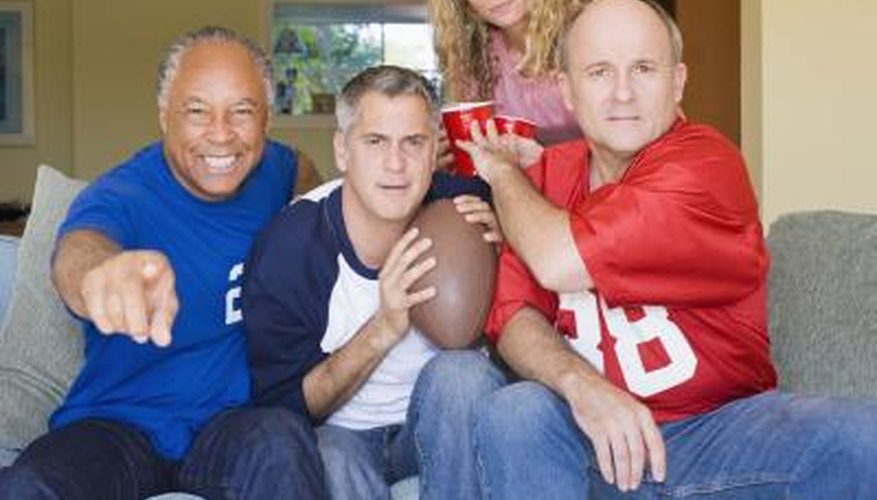 Examples of these are man rooms, media rooms, game rooms and dens. If you don't have a room that you can convert into a den, and you can't build an addition, converting your garage to a den can be the answer. Converting your garage to a den is less intrusive than constructing an addition, and it's cheaper as well.
Step 1
Design the layout for the den. You can sketch it out on paper, use a computer program or hire an architect. Decide how exactly you want to use the den and how you're going to furnish it. If you're going to use it as a study, decide where you will place the desk and boookcases. If it will be used to entertain, pick the location for the television and any other media equipment, and where the furniture will be placed. If something like a pool table or air hockey table is being installed, make sure that there is enough room around the table for people to be able to play.
Step 2
Inspect the concrete floor. Clean oil spots with a cleanser or oil-absorbing agent. Patch cracks in the floor by digging into the floor deeper than the bottom of the crack and fill the crack with patching compound. If there are a lot of cracks, or they're more than an inch wide, you might need to hire a professional to upgrade the floor.
Step 3
Remove the garage door and frame the wall. Follow local building codes when building the frame, including the proper spacing for the studs and framing windows and doors.
Step 4
Have any needed plumbing, electrical or heating, ventilation and air conditioning work done by a certified professional. Even if you have the knowledge and skills to complete these parts of the project, your local municipality may require you to hire a professional.
Step 5
Build frames along any bare concrete walls. Bolt sill plates (pressure-treated boards) to the floor immediately adjacent to the walls with masonry screws. Construct the wall frames and nail them to the sill plates.
Step 6
Install the doors and windows.
Step 7
Insulate the unfinished walls. Two types of insulation that work well for this are fiberglass rolls and spray foam. Fiberglass rolls are just rolls of fiberglass, which you unroll between the studs and staple into place. Spray foam insulation is installed by spraying a liquid against the wall between the frames. The liquid expands as it dries, filling the gaps between the studs. Install drywall by screwing the panels to the studs with drywall screws.
Step 8
Paint the walls and ceiling with a coat of primer, then with one or two coats (if needed) of paint.
Step 9
Install the finished floor over the concrete floor. This can be tile, hardwood, vinyl or carpet.