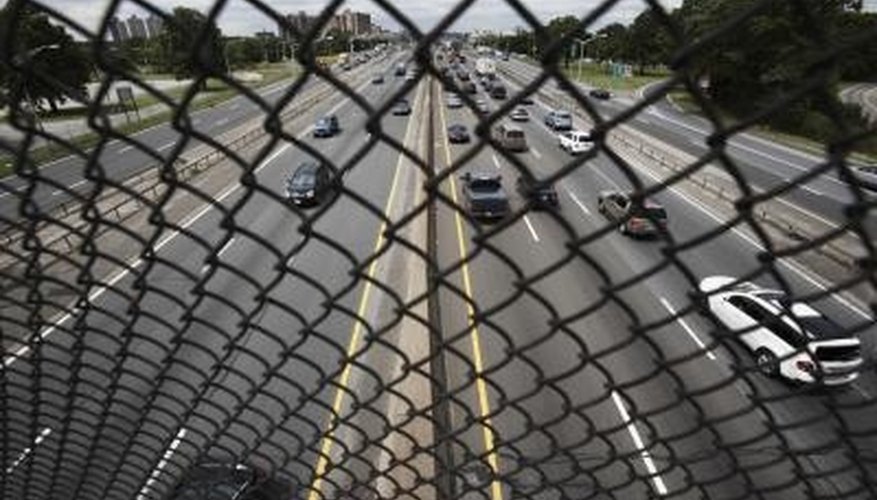 Galvanized steel does not rust and thus makes great fence posts. The posts are hollow inside and cut relatively easily. Since chain link fencing comes in several different heights, the posts are manufactured in different lengths. Depending on the height of your chain link fencing you may need to cut your posts down to size once you have them secured in the ground.
Measure the height of your fence post to ensure you will cut the post off at the correct height. For example, if you are using 5-foot chain link fencing, cut your fence post at 62-inches. Leave two extra inches for your post end-cap.
Place a piece of tape around the fence post just below your measurement to mark your cutting location.
Have a second person hold the fence post securely. The post's in the ground but if you push on them you can disturb the fresh dirt around the posts and cause the post to move.
Cut around the top of the tape with an angle grinder equipped with a cutting wheel.
Things You Will Need

Measuring tape
Tape
Assistant
Angle grinder with cut-off wheel