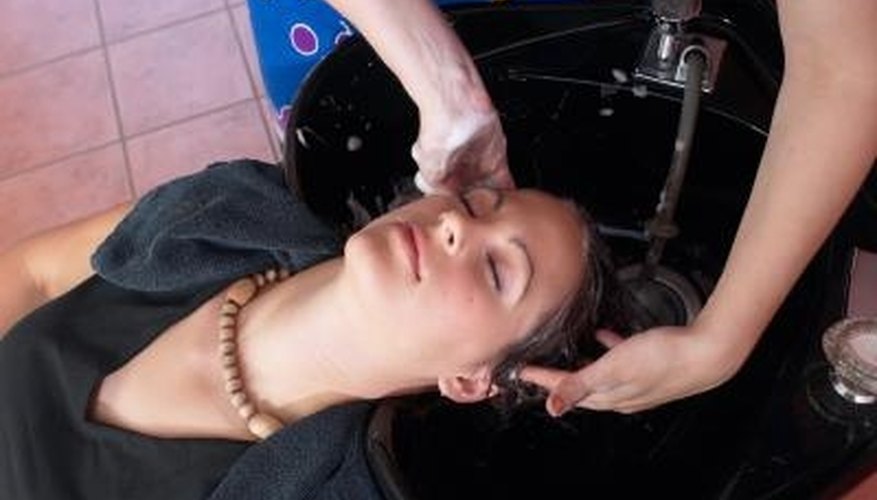 Once hair dye has time to sit in the sink, it stains the surface. According to the Stain Expert website, hair dye can be one of the toughest stains to tackle. Fortunately, you can create a paste at home that removes most -- if not all -- of the stain. Its safe to use on all types of sink surfaces.
Place 1 cup cream of tartar in a small bowl.
Fill an eye dropper less than halfway with hydrogen peroxide and add 2 drops to the bowl of cream of tartar. Stir to form a thick paste.
Spread the paste over the dye stain in your sink using a sponge.
Allow the paste to dry completely in the sink.
Rinse the paste away with water.
Things You Will Need

Cream of tartar
Small bowl
Hydrogen peroxide
Eye dropper
Sponge
Tip
Remove hair dye from the sink immediately. Don't allow the dye to soak in, this only makes it harder to clean up later. Mr. Clean Magic Eraser may remove any remaining hair dye stains from a sink.